How to make a blog site by Peter Hanley including doing it for free. Just find your passion and what you want to talk about and share with the masses.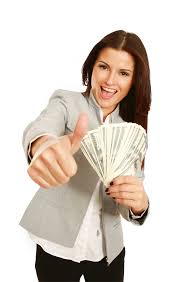 Blogging needs a subject
First of all, you probably know already what you want to talk about so let's get this started.
Does anyone else care? pretty relevant question because you want readers or you are wasting your time.
Next in line is to define a URL or blog address.
This could be based around you, a product perhaps a country or a city or a Town.

Step one.
Google search your blog idea and have a look at some of the blog names and the writing underneath or as they say Your Meta Description.
See what you like and what you can expand on.
You are going to buy a URL just like one of those but before you do that let's move on a bit.

URL stands for Uniform Resource Locator, and is used to specify addresses on the World Wide Web. A URL is the fundamental network identification for any resource connected to the web

Finding out if your blog name is available

This is your next step and it takes a bit of time to choose a name that you will like forever. No, you can't change once you are going but you can start again but you will lose everything so this is really important.
Decide what you want to be.
Dot. Com
Dot .net add country code dot.net.eu
You will see lot's of variables and what is available may be the deciding factor.
Next Search Google for your chosen name. Type in www.myblogname.com and see what happens. This will give you more ideas.
Next, go to a keyword tool like Wealthy affiliate
Search tool ( cost you nothing) and see what you can find. When that is all sorted it is time to fork out a bit of money and buy your Blog address.
Not quite yet there is a lot more to do



Where do you host your blog?
You need a cloud address to host your blog and a great place to start is right here
Pay no money and host your first website. You can even buy your URL here
or go to the likes of Godaddy and get a domain. Perhaps cheaper in the first year but they ramp up in subsequent years.
So you have a new URL address you have hosting so what is next?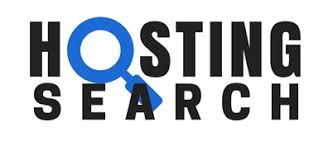 The Wealthy affiliate exclusive free hosting offer to you
Basic training on writing a blog
You really need to know some of the ground rules. What are niches, SEO, site security? How to structure a post so it gets read and importantly how to monetize it
One day you will want to make money and it really is pretty simple.
Here a friend Loes has provided some basics on the things you really need to do. About half an hour of easy reading so get you on the right track.
The three secrets you must know
Furthermore, you need some basics on SEO so by joining a Wealthy affiliate you can see more training and suggestions on how to move forward.

If it seems like I am pushing you into WA I probably am because it is really a vehicle that can take you where ever you wish to go.
Especially relevant is that it costs nothing to get all the necessary components of a great Blog page.
You may write for therapy, to educate to earn because your needs are here and now but they will change over time. Therefore the better the building blocks the greater chance of success.
Paying for a page builder
There are lots of places you can spend money on a page builder, in fact, hundreds per month.

Pages are built on a structure with the most common free structure being WordPress. Since over 60% of all sites are created on WordPress there is an advantage for all users. A bundle of Plugins to help you and most for free. Ok, The pros will take you to the money sites but hey we are just starting so we are helping to save your money.
WA comes with a page builder or WordPress 5 does it for you.
I sometimes use a product called Elementor if I want to add a dash of colour or graphics. Also free in the basic version.


The use of pictures in a Blog
It should go without saying that Pictures paint a thousand words and that the better the picture the more words it portrays.
Food bloggers do it with great tempting dishes that immediately draw your attention.
Then fashion with great looking men and women or a picture of your pet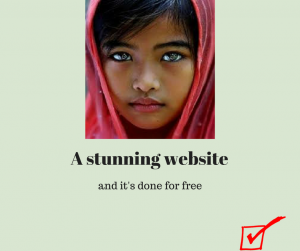 Want more on blogging
How do you monetize a blog when you are up and going?
Mostly it is about recommending products for which you receive a kickback, like an affiliate income. This is perfectly ok and legal as long as you remain true to yourself.
Furthermore, you can allow advertising to appear on your site and you get paid per click. The adverts are usually closely aligned to interest groups and all you need is a bundle of traffic.
The greater the traffic the greater the hits and off-course income follows, sometimes in large amounts.

Monetize your blog for instant rewards
There are companies like Ezoic and Ad-sense that make money for them and you advertising on your blog.
I guess the Advertises pick up a few bucks as well so it is a win-win-win situation.
As a result, your ambition to be a great writer can also be a great earner.
The first target is generally recognised as 10,000 visitors a month which is no easy or immediate prospect.
You can also consider Coaching along the way in the subject of your choice.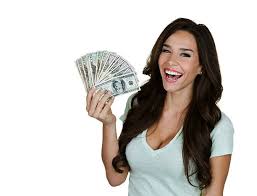 guest blogging can bring income to you and attendance at trade shows as a guest speaker.
Kindle books are the way of the great and can earn a bit of cash if you are lucky.
By far the best way is to gather an email following and send them into a sales funnel.
Get emails with newsletters of tips etc to create their interest.
I am treading lightly on this part of the subject because we are getting ahead of the Horse.
You really need to understand the basics and SEO as you begin to write so that you build momentum as you go.
Everything you need to know is in the pages of Wealthy Affiliate. Start for free and learn the ropes without wandering the wilderness.
Conclusion
I remind you to consider why you wanted to start a blog. It is generally because of your passion for a subject and an outlet for the creative you.
I wrote more on writing at my blog post
Enjoy the journey