Never Cold Call Again Attain Sales Success Through Referral System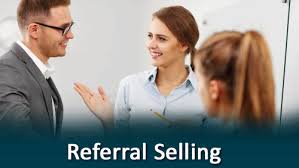 Big and small companies still continue to practice cold calling, even though it is not a very effective sales tool nowadays. In fact, more and more customers are getting tired of receiving sales pitches from strangers. Many feel that such unsolicited calls are invading their privacy and wasting their precious time.
In the same manner that many people are irked by spam e-mails, almost everybody is also antagonistic to cold calling. Actually, many executives do not receive cold calls so it is very unlikely for you to get a big client through this method.
If you are a sales person who dislikes cold calling, do not fret. There is another system that will surely help you get more customers and sales. The referral marketing system is not only an effective way to boost sales; it is also a great tool to establish a pool of loyal customers.
What is a referral system?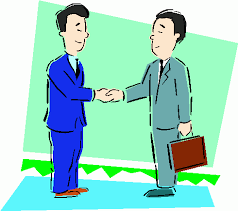 Referral selling is basically a process in which you ask someone to introduce you to or give contact information of potential customers. More people are comfortable in dealing with sales agents that have been referred by someone they know, particularly because there are numerous unscrupulous companies and individuals that are waiting to take on unsuspecting victims.
Advantages of referral marketing system
One of the benefits of this type of sales method is the high success rate in making probable customers as loyal clients. As mentioned earlier, people tend to trust salespersons that their friends and families vouched for. Statistics show that you have a 50% chance of bagging a sale through referral system compared to the cold calling method.
Cold calling is a hit or miss sales style. Unfortunately, you miss rather than hit in this type of sales method. In referral selling, however, you do not have to make thousands of calls to numerous persons. You just call the ones that are more likely to respond to your sales pitch. Thus, you spend more quality time calling the persons in your referral list, than phoning those who do not even want to speak with too.
Build a relationship
Referral system is a good way to build a long and strong customer relationship. Trust is very important in the first stage of maintaining a good relationship with your clients. In cold calling, your prospective client does not have a reason to trust you. However, in referral selling, you already get your client's trust.
In the referral selling method, the sales process is usually shorter than in cold calling. You don't have to dwell too much on getting the client to trust you and the company. Chances are, the person who referred you to your client already did the talking and explaining. Thus, you spend much of the time talking about the product or the service that you are offering.
In referral system, the competition is dramatically reduced. Even if cold callers speak with your client and sell similar products or services, chances are, your customer will not entertain them anymore. You have already made an impact and built trust, so no amount of sales pitch will entice them anymore.
Referral selling is a better sales method to cold calling. However, you must remember to always provide excellent service and product to ensure customer loyalty. Nobody will refer you to his or her friends or family if your product or service is not up to standard.
For more information about Never Cold Call Again be sure to follow the links to our other articles on cold calling.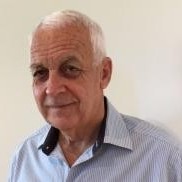 Peter Hanley
This is one in a group of articles. You may also like:
www.newbusinessonline.net/cold-calling-tips
www.newbusinessonline/cold-calling
Article reproduced with permission