What does Qualified mean to you? To the Wealthy Affiliate members, it is a university degree in Internet marketing using all the skills learned.

Why do I bring this qualified subject up?
First of all, there is a great reason. I have just been chatting with a lady who is well qualified in fact she has after her name a Dr, MBA, MENG and for a job lectures at the University. OK, she has a side hustle as well but understand my point here she is a tad overqualified for a lot of simple jobs.

What qualifications do you have?
Although I have been in business all my life I don't actually have any formal qualification. I completed a large part of a business degree and went a long way to an accounting degree (Hated It)
I have a few certificates along the way but nothing to hang on the wall until I came to Wealthy Affiliate.
You need to keep working at it.
Take any industry and the rate of change is modest but consistent and last years textbooks will do this year and probably for a few to come.
That was until the power of the internet arrived.
Change is now so rapid that constant attention is needed just to maintain a basic understanding.
This has been to make life easier in so many ways but the rules change so quickly.




I will point out a few things.
Think about advertising, all but a few years ago, mainstream and yellow pages were the go and then along came Webpages.
Throw in email marketing and add to that SMS marketing along the way at least these have stood the test of time.
This led to a massive spend on Adwords to get to the main page in number one spot so people would click.
An industry was born on SEO and is now just a byproduct
Next was Facebook advertising then Instagram and now pixel follows everywhere you go.
If you are not into retargeting you are not in the game.
Then there was Web pages, Blog pages and funnels
How difficult was it to build a web page? We had experts and companies making a heap of money and now you can do your own for pennies.
Oh how times change
I got my certificate to hang on the wall
Yes, I completed the Wealthy affiliate training and received my certificate saying I was fully trained.
Consequently, I went on to the next level to finish training while still in the mood rather than having a break
This is the description of the work. Each lesson came with both audio and visual training and consequently is designed to keep your attention. Furthermore, It comes with a to-do list and free programmes to help you along.
Especially relevant is the free training posted every week updating a new subject.

Online Entrepreneur Certification
5 courses 50 lessons The Online Entrepreneur Certification (OEC) training is a 5 phase (50 lesson) series of courses walking you through the process of creating and growing a business within absolutely ANY niche that you want.

From The Wealthy Affiliate training page
No results without effort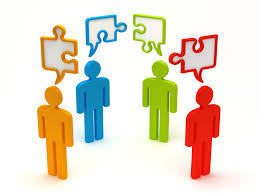 Let's face it you need to start the journey and spend the time to get the results, Nothing for free except off course this great training comes to you at zero cost.

Course Benefits & Learning Outcomes.
Learn how to immediately get "immersed" in the awesome community here at WA


Discover the process of earning revenue online


Create and start working towards a list of new financial and non-financial goals


Gain instant access to over 590,000 niches


Choose your starting point NICHE for your business


Build your very OWN niche website


Learn how to optimize your website using WordPress


A simple and free way of making your site search engine friendly


How to create quality website content (that gets ranked)


Understanding the keyword research process


Quickly and easy creation of your own low competition keyword lists

From the Wealthy Affiliate training schedule
Now that would be a great achievement
In addition, you start from little online knowledge and create your own money-making website while competing the Certificate course.
Not confined to affiliate marketing
Finally, I started the journey to promote my own business and used the training to gain a better insight into marketing in the new world.
Same training, same certificate slightly different outcome.
Qualified, are you?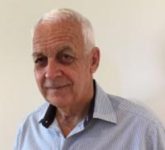 What others had to say

This is a great foundation course on how to get started with an online business.

Everything is layed out in a simple & easy to understand format.
There are no upsells, or any other form of forced payment.

Awesome! 10/10

Magicstudioas




Get ready to take your first steps towards building your own online business. Level 1 is going to help you understand how this whole process works. It will be the base on which you build your business to start earning an income. Work your way through these lessons and ask questions when you get stuck. Strap in, because it's about to get interesting.

Ive Tried that rated 10/10

This is an excellent course that will take a person from 0 knowledge to an understanding of the basics but I see many people making one simple mistake when doing this course.

I see people getting a few courses into this and then trying to do the rest on their own or by asking questions in live chat. The fact is it's all here in this training for those that are willing to dig in here and complete the course.

Work through this one step at a time don't rush through it or skip steps, if it takes you a week to complete one part of it then take a week but don't skip.



Ty Johnson rated 10/10
Make your own conclusion
In conclusion, we can but lead you to the very best training available right through to a Certificate of completion.
Furthermore, the action is yours to take