Marketing for Dentists. Ways to dig deep for new customers.
I just left my Dentist following my annual check and clean and yes
she found some work to do, don't you always.
Now my Dentist group is exceptional in marketing, they use a company out of
the United States and It costs them a bomb but they tell me it is well worth it.

They are a health fund preferred provider so they get a regular flow of traffic
from the Health funds which keeps them busy but they don't stop there.
They use Facebook and Twitter as well as Newsletters and birthday greetings.
They engage in local sponsorship and community activities to show a responsible side.
Naturally, they SMS and confirm appointments and keep in contact.
We are looking at a surgery with 7 Dentists so they are not a small player and
have a constant need to keep new traffic coming in the door.
Their website gets a tick as well. It is a simple site but has the phone number well
placed above the fold, a few smiling and happy faces complete the picture. It is simple but tells a story.
They have great backlinks and Google + listing as well as using directories to target
customers
The whole ensemble has a great feeling and no one would hesitate to call them.
So what more could I offer them?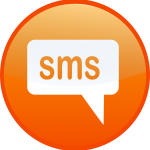 One missing link is a fixed inbound SMS number for client contact. The
use of SMS is so high among the mobile community that it provides a real low-cost
client focus that adds that one more bit of value. It also saves the staff a lot of time.
In chatting to the counter staff I mentioned a local business where we had installed
Inbound SMS and one of the staff said with excitement "I have used it, it is great"
I shall write a later blog on the success of this medium as we build the usage.
A large practice like this can pay the premium for outside support in new
customer delivery but it remains mostly outside the ability of the local dentist.
Or does it?
There is a lot that you can do yourself and with your daily staff.
Google + is a given and must do for any local business and is easy to set up.
Just log in and follow the directions, it is a free service.
Next local directories, just search Dentists and see what directories are available
and book yourself in. None of them will drive a lot of traffic but some of them will
send people to you and at no cost.
Website and SEO. Make sure you have a happy snap of smiles and address and phone number
above the fold or when you google the site,' it is clearly visible.
Your website has really one main function and that is to attract new patients within your
capture area. These will include those moving into the area as well as the disenchanted that are
wanting to change Dentists.
A Facebook page is necessary but you must post to it regularly and certainly have
your main people listed on Linkedin.
Free stuff.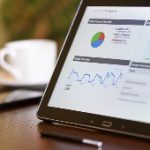 That's all free stuff other than your time but now to spend a bit of money.
I would assume that you are sending reminders by email or SMS because it does limit the
no shows patients and is an absolute necessity.
One good money saver for the thrifty is to email your client and ask for a response. When you don't get a reply then fire up the SMS. This starts about three days prior to the appointment so that you know they won't forget.
Newsletters and birthday reminders. These will not generate traffic today but over time they
will build a client base that is loyal and bring in a complete family environment.
Cost depends on the volume of messages but between $40 and $60 a month. In fact, I can get you a couple of months free by clicking here.
You can also learn more on how to construct a newsletter here also at no charge as at this date.
The idea of the newsletter is to educate and create demand. I believe that you should have four main focuses with a newsletter.
1) Reduce the time between visits, Every six months is optimal.
Obtain everyone in the family as customers. So many of us have different Dentist choices.
Start them young and keep them coming.
Informing your clients on special products to create high-end sales.
You will obtain high-value opportunities over time with loyal customers that trust you and unless
you have a speciality it is hard to differentiate from the 50 or so competitors in a capture area.
Building your core of customers will provide the flow of big-ticket items along the journey.
Referrals an underused art.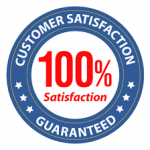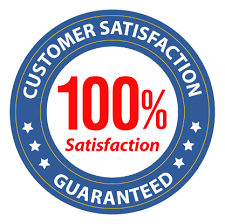 One more area is that of referrals. This is used in many businesses and there is no reason it should not work in the Dental industry.
Offer an incentive to change for those family members that you do not see.
The risk of not doing this is to lose your client to another group.
To give away a free clean and check is a small price to pay for a long-term customer. Do up some vouchers and hand them out where you know other family members are not your client. Send them home his / hers tooth pack and an invitation to try out your service. If you don't ask you don't get.
Last if not least make them your friends. Most of us hate a Dental visit and I still find it a traumatic experience after my many years of care. The most important point is how I am made to feel as I walk out the door having suffered at the hands of a kind and caring Dentist.
Peter Hanley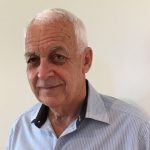 Marketing for Dentists by Peter Hanley