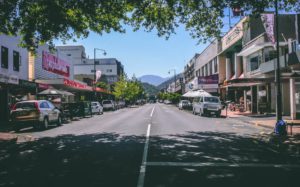 Here Peter Hanley asks the question of what is business marketing? And how does it affect you? In a fixed or virtual business, proper marketing is essential.
Without marketing, you rely on just goodwill
Whether you be a local shop, larger business or even an online entrepreneur marketing is the backbone of a business. It drives customers into your shop or store.
There are, however, many forms of marketing that may be long term or one hit wonders and they all add up to a result. Here Wikipedia describes it for you.
Where does marketing start and finish?
This starts with an idea and the finish is up to you but my first place goes to a brand.

Do you have a brand?
While this is set up early it lasts a lifetime so it needs the relevant respect.
Great brands include Amazon, Apple, Samsung, Google, Facebook etc which are names that roll of the tongue.

However the name means many things but all are liked and trusted the key ingredients, as well, they have a massive revenue spend on marketing.

Most interesting is that they are all new age names outranking the AT and T of this world by a long way. Remember Walmart and Microsoft as well as the world bank of China in ICBC in the top 10.
In addition, as little business, we can not compete on the world market but we do have our own sandpit to lord over. Just how can we do that?
A Name a logo and a USP
All businesses start with these three things and yours should to although change can be made.
Your unique selling proposition is what your business is about.
A good example is Samsung who reinvented the failing brand by entering the mobile phone market and pushing
quality, design, and price as its USP.
Another that reinvented itself was a small Korean company called Lucky Goldstar. They made TVs for the market that were rebranded to other names. A good name in a small Asian country but not a well-known name like LG where "Life is good"
Every business needs to identify what and who they are with a USP. You can search these for hours and they all say something about you.
There is a little bakery around the corner from me with a bland name like Brighton Road Bakery. They tag everything with " 3 times voted the best tradesman pie"

We all know Tradies love a pie and they often have a discussion along these lines and the Brighton Road wins every time.

So you have a name, a logo and now add your USP.

Virgin Airlines, make flying fun, made it different from the traditional safety aspect like Qantas who push absolute safe flying.
How the world sees your brand
What is your shopfront like, your Webpage, all your basic marketing materials like flyers, invoices, calling cards?
Consistency is King and great companies never vary. No logo change, no colour changes, same font etc.

Shop fronts are a window of your business. They invite people in and are fresh and portray what to expect.

Perhaps it is a restaurant with an old world look or a hotel with a large outdoor area and people having fun.

It could just be your website or your Social media call to action. It is what connects to your USP.

Virgin, for instance, have Sir Richard Branson having fun anywhere in the world and Apple with the absolute quality pushed by Steve Jobs.
This is all basic stuff but will make a difference to your result and you can go back and start again.
Then came Social Media
For years we were stuck with written marketing like the Yellow pages or similar that delivered a message to a small area.
Now the world is your market or maybe just your local village the choice is yours.
Facebook a must have
LinkedIn is necessary
Instagram the new favourite
YouTube is a must do
Twitter in some cases
Web Page and SEO
Funnels and sales pages
others as you wish
Then other things you must do
Email marketing
Autoresponder
Newsletters
SMS
Adwords
Networking
Flyers
Cold calling
Door knocking
E.Books
Blogging
and more
Your marketing. Is your head spinning yet?
If you did every one of these properly you could not handle the business. Each of these can work to send you business.
Yet it is virtually impossible to do them all without a couple of agencies working for you.

Time in business is important and you need to spread yourself over many areas so how can you ever compete in this market?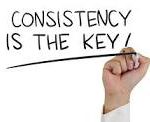 Business marketing made easy
Nothing is easy but we can at least have a go at simplifying things.
You must have a good webpage and SEO for any business. It must be ready to sell or direct people to you to take the money. It is a shopfront and back and the one thing that you must do and do properly.
Furthermore, what to do next is very dependant on your business and where you get the most benefit.

Then consider the age are your customers, where do they live, what are their interests and what will draw them in.
Then you design a customer Gravitar and that is where we start.
Facebook is now for the 30 plus group
Instagram 18-30 years old. Storytelling
YouTube 10-60-year-old. Brand and how to do things
LinkedIn for business owners and professionals
Twitter more the educated or academic. Probably good for accountants, Lawyers, writers, political observers and for following the lives of the rich and famous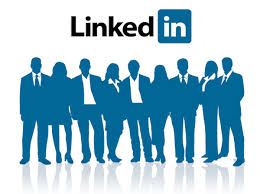 First of all, you and everyone in business should have a LinkedIn page with a good Bio and Photo promoting your business. When people want you this is the first place to search.
Just this week I had two friends on either side of the country and haven't spoken for years. Now Jo sells travel and Stanley is in Overseas construction. When we were talking about this Jo Immediately went to LinkedIn contacted Stanley and started negotiation for the $200,000 travel package.
This takes very little time to set up and manage, costs you nothing and If you get the traffic you can upgrade and market your business based on results.
Facebook is dying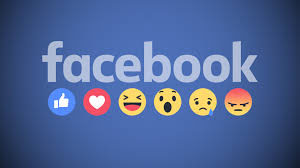 Well, actually no it is not, it is just changing and still remains the biggest media on the market.
Think of this as a signpost to your business, it does not sell anything it is there to get interest and deliver people to you directly or by retargeting in paid advertising.
It must be kept up to date and it allows for message scheduling so you only need to do it weekly or longer.
However, a neglected site is not the look you want.
Do your Facebook and do it properly.
I often look at a Facebook site to get an idea of a business, how they are doing or not doing.
The Youtube opportunity for business
YouTube is ideal if you want to share how to do things, display things, unpack boxes, Brand your product and even as a sales site.

Interestingly Youtube has nearly as many monthly searches as Google so it can not be ignored. I offered a free trial of a great product on a prior blog under YouTube Free
Perhaps you can use an Ipad, mobile phone or camera just take in a few basics first,


Local directories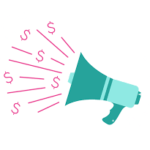 While you won't see this mentioned all that often but it does work. There are over 100 local directories where you can add your business for free. The top three will generate millions of calls per month over the subscribers.
To find these just google your business name, town or product and have a look at the first couple of pages and you will find a half dozen or so listings, I recently blogged on this at Online directories
Finally to Instagram, ignore this at your peril
This is the new kingmaker because with a bit of effort it can work really well for many businesses, particularly retail.
Social media has always been about entertainment but Instagram is about to turn stories into selling tools with online buy now buttons. It is a story on its own but make sure you set up a business account and post regularly
What is business messaging by Peter Hanley