Creating email addresses
First off all in creating email addresses we need to look at what you need an email address for. Home or mobile,  business or website.
Simple mobile phone address using G mail, Outlook, Hotmail or an
address at any of the carriers, Peter@virginmobile.co as an example.
These are easy to set up on your mobile or computer by following simple instructions
of the carrier.
Every mobile phone should have an Email address to both send and receive mail.
The problem is getting an address you want and they will all end with the provider name.
You may have to settle for peter82654@gmail or something equally as non-personal.
It should be noted that most emails can be forwarded to another location so this helps keep everything together. You could have a Hotmail and a Gmail address going to a business address as an example.
So you want a business email with a range of options.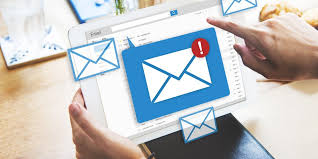 First up is the Microsoft office 365 package that comes with free email.
What we are looking for here is a range of choices.
Peter@newbusinessonline.net not peternewbusinessonline@gmail.co or similar
Sales@newbusinessonline.net
accounts@newbusinessonline.net on and on.
Here we need a carrier to host them. My choice is probably a local internet carrier in a city near you.
My reason for this is a local customer service number. Prices will only vary moderately from city to country but you have better control than going for a cheap cloud provider.
Email addresses are important for a business and last for a long period of time, therefore, service and support are essential.
Outsourcing
For an outsourced host, I pay an annual fee of au$100 for a choice of 5 email addresses which is under US $6 a month and that is the top end of charges you will encounter.
Furthermore, many domain hosts add a free Email for you. So if your Domain name is your business name like this one is newbusinessonline. So I can have Peter@ or Sales @ all generated from the website.
These will be pointed to a generic name to your computer or free Gmail account.
I use wealthy Affiliate as my domain host and can set up an email in approx 2 minutes, it is that easy.
Having several websites operational I point them all to one of my hosted names
It is preferable or really essential to have your business name in the email. It is all part of branding and image building your name.
Technical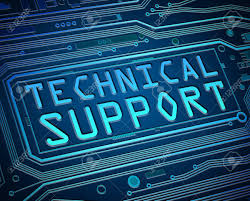 Email servers work on a couple of different protocols and here I note a bit of advanced training for those seeking more. POP 3 or Post Office Protocol is the host that handles your email traffic. Don't get hung up on it, pick a provider and let them do the tech stuff.
Finally, we recap for you;
If you want a basic email just get a Hotmail or similar from the web.
Microsoft 365 has it at a cost. Check here.
Find a local provider and do a deal.
Check your domain host for an option.
It is an important part of your business and branding. With a bit of effort, you will be plain sailing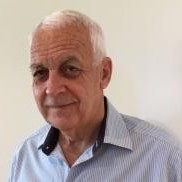 Peter Hanley