How to build an email marketing list that returns income and builds its own asset value that can be onsold when you are ready
Why build a list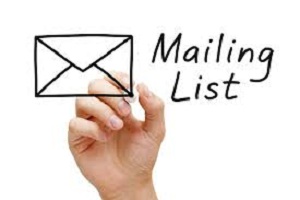 Email marketing is one of the most effective ways to connect with your audience, build relationships, and drive sales. However, to reap the benefits of email marketing, you need to have a strong and engaged email list.
Create Valuable Content
Creating valuable content is one of the best ways to attract people to your website and build your email list. This could be blog posts, e-books, whitepapers, infographics, or videos. Whatever format you choose, make sure it offers value to your target audience and encourages them to sign up for your email list.
Use Opt-in Forms and A/B marketing
Opt-in forms are an essential tool for building your email marketing list. These forms allow people to sign up for your list by providing their email addresses and other contact information. You can place opt-in forms on your website, blog posts, social media pages, and other online platforms. Make sure your opt-in forms are visible and easy to use, and offer a clear value proposition.
Vary your forms with A/B marketing to find out what works best
Offer Incentives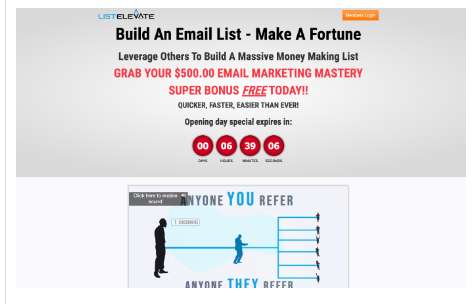 Offering incentives is a great way to entice people to sign up for your email list. This could be a free resource such as an e-book or a discount on your products or services. Whatever you offer, make sure it's something that your target audience wants and is willing to exchange their email address for.
Leverage Social Media by selecting the best for your demographic
Social media is a powerful tool for building your email marketing list. You can use social media platforms to promote your opt-in forms, run targeted ads, and engage with your followers. By leveraging social media, you can reach a wider audience and build a strong online presence.
Run Contests and Giveaways
Running contests and giveaways is a fun and engaging way to build your email list. You can offer prizes such as free products, services, or experiences in exchange for email sign-ups. Make sure your contest or giveaway is relevant to your target audience and provides value to them.
Attend Events and Conferences

Attending events and conferences is a great way to build your network and connect with potential subscribers. Make sure you have business cards or other promotional materials with your opt-in information, and be prepared to talk about your email list and the value you offer.
having a stall or booth with an interesting product is a sure way to get a lot of business.
Partner with Other Businesses
Partnering with other businesses in your industry can help you build your email list and reach a wider audience. You can collaborate on content or promotions, and cross-promote each other's opt-in forms. Make sure you choose partners that are relevant to your target audience and share your values and goals.
Building a marketing list with referral marketing
One of the internet high-level operations headed by Neil Patel recently suggested that a majority of their business came from referrals. This is from someone who sells marketing as a business.
Building a marketing list with landing pages
This is the modern version of asking for names at the door. Tell us who you are and we will share all our info with you and put you on our list.
My site at PeterHanley.biz is a great example of list-building at its best. We have lots to give away but we are not being indiscriminate about it and ask for an email address before you enter the door. Once inside we take you to all sorts of great places and share valuable information but only to those that are interested. It gets rid of stickybeaks and concentrates on marketers
Use paid advertising
This is not a recommendation unless you are well down the track and ready to spend money to get business. Using free SEO is the starting place and advertising for the later stages
Conclusion
In conclusion, building an email marketing list requires a thoughtful and strategic approach. By creating valuable content, using opt-in forms, offering incentives, leveraging social media, hosting webinars, running contests and giveaways, attending events and conferences, and partnering with other businesses, you can build a strong and engaged email list that can help you achieve your marketing goals.