16 compelling reasons to use a cloud backup service. However, it is much more than just peace of mind it is safety and security
Where do you find a great Backup service?

Before we go through all the reasons for cloud storage take a tour through Got Backup by clicking on the image above. It won't cost you anything
Now for the compelling reasons
Protection against malware and viruses: Malware and viruses can infect your computer and cause data loss or corruption. By backing up your files to the cloud, you can restore your files to an earlier, virus-free version in case of an attack.
Data synchronization: Cloud backup services can sync your data across multiple devices, ensuring that you have access to the most up-to-date versions of your files on all of your devices.
Scalability: Cloud storage services offer scalable storage solutions, which means you can increase or decrease your storage capacity as needed, without having to purchase additional physical storage devices.
Collaborative work: Backing up your files to the cloud can facilitate collaborative work by allowing multiple users to access and work on the same files simultaneously. This is particularly useful for remote teams who need to collaborate on projects.
Redundancy and reliability: Cloud storage services typically use redundant storage systems and data centres, which means that your files are backed up multiple times and stored in different locations. This ensures that your data is safe and accessible, even in the event of a server failure or other technical issues.
Protection against physical damage or theft: If your computer is damaged or stolen, you could lose all of your important files and data. By backing up your computer to the cloud, your files are stored in a remote location that is safe from physical harm. This means that even if your computer is lost or stolen, your data is still accessible from the cloud.
Automatic and continuous backups: Backing up your computer to the cloud can be set up to automatically and continuously back up your files. This means that your data is always up-to-date and you don't have to worry about remembering to back up your files regularly.
Easy recovery from disasters: In the event of a disaster, such as a fire or a flood, having your files backed up to the cloud means that you can easily recover them without having to physically access your damaged computer.
Cost-effective: Cloud storage services are becoming increasingly affordable, making it a cost-effective way to back up your computer. You can choose a storage plan that fits your needs and budget, and you won't have to worry about the cost of purchasing physical storage devices.
This cloud storage allows you to earn your keep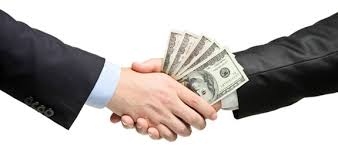 Gotbackup has a very good affiliate plan that allows you to earn for just by referring others to the service.
Do you want to seize control of your financial destiny? Don't miss this thrilling opportunity that can change your life! Introducing the innovative GotBackup Powerline – a groundbreaking network marketing approach designed to supercharge your earnings and foster rapid growth in no time.
Join the Powerline and secure your position for FREE:

Skyrocket Your Income: The GotBackup Powerline focuses on accelerating your earnings like never before. As new members join, they're positioned in a linear hierarchy, one after the other. This unique structure means that you can reap the rewards of the entire organization's collective efforts, amplifying your income potential.
🔗 A Rapidly Growing Market: GotBackup is a state-of-the-art cloud backup solution with an ever-increasing customer base. As the world embraces the critical need for data security, you'll be at the vanguard of this booming market, primed to profit from this fast-growing industry.
⌛ The Clock is Ticking: The Powerline structure instils a sense of excitement for newcomers to sign up, as each recruit is placed directly beneath the most recent joiner. The quicker you take action, the higher you'll be positioned in the powerline, enhancing your chances of benefiting from the efforts and growth of those who follow.
🌟 Embark on Your Success Story: The GotBackup Powerline is your key to achieving financial independence. Its pioneering structure, coupled with a high-demand product, equips you with all the resources you need to build a flourishing business and generate life-altering income.
Don't let this exceptional opportunity slip away. Seize the moment and join the GotBackup Powerline to unlock your boundless income potential. Set off on your journey towards financial liberation today!
Click the link below to embark on this exciting adventure:
Join the Powerline and secure your position for FREE:
Corporate needs
Compliance and regulation: Depending on your industry, you may be required to comply with specific data protection regulations. Backing up your data to the cloud can help you comply with these regulations by ensuring that your data is stored securely and can be easily accessed.
Automatic software updates: Cloud backup services are constantly updated with the latest security and software updates. By backing up your files to the cloud, you can ensure that your data is protected by the latest security features.
Disaster recovery planning: Backing up your files to the cloud is an important part of disaster recovery planning. In the event of a disaster, you can quickly restore your data to get your business up and running again.
Peace of mind: Knowing that your files are backed up to the cloud can give you peace of mind, knowing that your important data is safe and easily accessible.
Saving physical space: Backing up your files to the cloud eliminates the need for physical storage devices, which can take up space in your office or home. This can be particularly useful for businesses or individuals with limited physical storage space.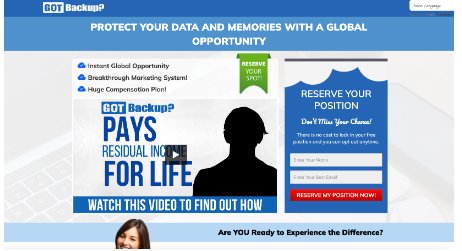 Conclusion
If you make just one decision this month take a service at Gotbackup and save any future pain. Just imagine all your Data, photos and records gone in a brief moment of tragedy. It is simply not worth the risk
Guaranteed
Of course, Gotbackup is protected with a no-holds-barred 30-day guarantee. However, I am sure as you see the simplicity of the service you will be so thrilled you will want to add more services.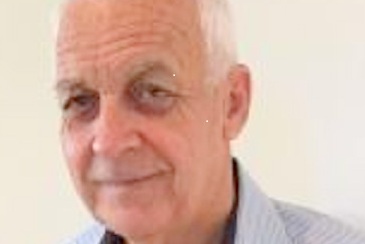 16 compelling reasons to use a cloud backup service by Peter Hanley