What is Affiliate marketing Australia and how can it make you an online business empire. Here Peter Hanley takes you down a path to success.

First of all, let's explain Affiliate Marketing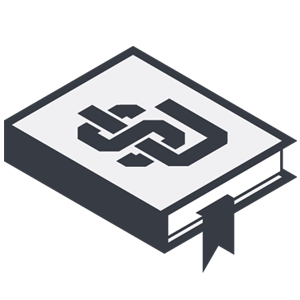 Affiliate marketing is probably the best form of easy money because you have little or no outlay.
Basically you market someone else's product and get paid a part of the profit.
In the olden days it was called commission selling but now comes with a more Internet name.


You have no physical products
There is no packing and sending
Customer service is done by others
Commissions may be one time or recurring
Products can be physical or virtual
They can include services
What affiliate opportunities in Australia
Start counting now and when you finish reading you will be partway there.
First of all world programmes and Australian programs are available to you. There is little transparency in many of them and they are sometimes more to your market.
I live in Perth Western Australia so I write about local and overseas products.
Amazon Affiliate program
This is arguably the most famous and widely recognised affiliate program available to the masses.
Your marketing and advertising link to an Amazon site and if people buy you get paid. In fact, you can also get paid when they buy other products after entering through your portal.

If someone looked to buy a $10 book ( 10% commission to you) and kept trolling to end up buying a home Gym at $10,000 your commission is looking good.
All that seems pretty exciting but where do you start and what are the downsides.
The best way is to get some basic training.
Amazon has a university-based around how to market their products. It is quite inclusive and will get you up and going. I use Wealthy Affiliate as my go-to training on all things Affiliate. It is free to join and teaches everything from start to money.
The downsides of Amazon affiliate
First of all the commissions are on the low end of the scale. You can not achieve any degree of return selling low-value products.
Furthermore, if you don't continue to obtain sales you get dropped as an Affiliate.
The rules are very strict and easy to break with consequences that are deadly.
What other affiliate programmes are available
I will show you how to find any number of programs shortly but let's look at some local examples on a big scale.
I am sure you have been approached with a Health fund upgrade to a better deal. There are companies that specialise in this.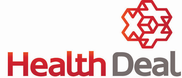 What happens is they become an affiliate for all providers. If they find a better deal they switch you and they get paid. Huge business and slick performers.
Insurance is another big one as they play one against the other.
Most noteworthy is that there is nothing wrong with this as they do provide a service and often give good advice and save you money.

Online business marketing courses

First of all, you need to learn the basics
The Wealthy Affiliate is a service based on training and website hosting. You will need a website for anything you do plus an understanding of Keywords SEO and page building.
Although based in Canada it has a worldwide reputation and we have many users here Down Under.
Furthermore, you can recommend their product and get paid which is a further bonus. I have been involved for about 5 years and host about a dozen different sites



Recurring billing products are the big winner
When you sell a subscription service that is billed every month and you enjoy a share of the billing you have a long time income.
You can also build a base of customers all getting billed every month and thus build a regular monthly income. Incomes in the tens of thousands a month are possible.
What's more, you can automate a lot of what you do so you don't need to be permanently attached to a screen.
Wealthy Affiliate is such a product and you can read countless genuine reviews about successful affiliates earning the big bucks.
OK, my promise delivered
So you want to find a bundle of Affiliate programmes.
Go to Google, pick a subject, let's say shoes as an example, type in Shoes Affiliate and up will pop all sorts of opportunities. More than you could ever imagine.
The market is huge, the opportunities endless and they are waiting for you.
However, do nothing until you have some basics.
Companies want affiliates that show promise and have a way to market their program. Most often a Website and knowledge of marketing.
You join for free, get a website for free, endless hours of training and a web forum.
Not to mention online support, and backup at any time. well worth a look
Do you really need a website to be an affiliate
The answer is no depending on what you want to do. Therefore you seek opportunities locally.
I also work in the telecommunications space and recommend an On-hold message service, Live Answering Service, NBN service and phone system for which I receive a commission.
You can find these opportunities in your area of expertise by asking around or message me and I will give you some tips and advice.
Finally, we come back to encourage you to have the basics before we start the journey.



If you fail as an affiliate what then?
If you have the basics failing is not an option. You will get your contract cancelled if you fail to sell, cross the honesty boundaries, contravene the terms and conditions or generally mess up.
Likewise, you won't be accepted unless you show promise and the ability to market their product in a manner suitable to the supplier.

You can sell Shoes, clothing, sporting gear, machinery just about anything that floats your boat.
It is all there for the asking.
Can you make a business out of affiliate marketing
There are many people doing this for a full-time living and earning in the 6 figure incomes even over the million dollars a year but it takes work.

At Wealthy Affiliate, there are many hundreds of high-income earners as there are in a lot of programs. Personally, I think Amazon is a bit hard
to make a lot of money but it is a good training ground.

You can also set up an online shop and not store a single item with every order going straight to the manufacturer.
You can buy from Alibaba the great Chinese supplier of products also delivered direct or drop ship them to say Amazon to house and market them for you.
Beware the scams in Affiliate marketing
Are there shonks in this business?
Let me warn you they are everywhere wanting to take your money.
People just like you get financially hurt with great promises of instant wealth every day.
The internet is loaded with really great marketing of products aimed to make the promoters rich.
Having some basic training may save you a later headache and financial loss.


How much work do you have to put into Affiliate marketing
The answer is as much as you want but remember effort creates rewards. You can spend an hour a day or run 12-hour days the only difference is in results.

To start go slowly and learn the basics and then grow your effort with your results.

It is, however, the best game in town so get moving now and reap the rewards soon.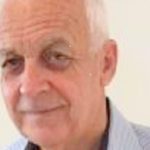 Affiliate Marketing Australia by Peter Hanley