What is Affiliate Marketing Online about and can you still make money? Here Peter Hanley takes you from learning to earning without spending a penny.
Marketing for others
First of all affiliate marketing is bigger than it has ever been, there is no end of opportunities and many people just like you are earning or making big incomes. Six and seven-figure incomes and we will take you there as you read on.
Affiliate marketing is selling someone else's product and getting a percentage of the profit. Your job is simply to introduce the buyer and sit back and enjoy the income.
You might call it referral selling or introduction fee or even a Kickback it is all the same thing wrapped up in a trendy word.
The biggest and most well-known affiliate program belongs to Amazon. You join Amazon, market the products and get paid. The percentage may be small but the opportunities are great. Don't be fooled by the word Amazon, yes they have $5 products but they have $100,000 products as well

Affiliates generally have a webpage
It might be a webpage or Facebook page or even Instagram just somewhere to promote a product by pushing buyers through to a seller.
When you apply for an affiliate program and are accepted you will be supplied with marketing Links and material to promote their products.

Your links contain your affiliate code so the seller recognises this and credits you with the sale.

In affiliate marketing size counts
This is mostly true because making 5% on a $10 product does not compare to making 5% on a $500 product. Same effort but a hugely different result.
The size of the earn also makes a difference because 5% on $500 does not go near 40% on $$500. Both variables you can achieve.
Then there is repeat buyers who take a monthly subscription on service and stay for years so you get paid a percentage every month.
And finally you wrap this all into one product and you have a triple-decker income. good discount, reasonable price and billed monthly for years to come.
I have thrown these example in just to show you two watches, same supplier different prices.
The good part of this is if someone links through your page and selects any watch or in fact product, you get paid on the sale
Getting excited yet on Affiliate sales?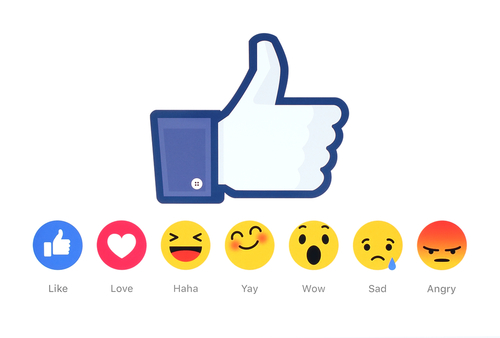 One program I really like is a triple-decker product that also gets you high in the knowledge graph.
Amazon runs a University course that is probably worth the investment once you have a few fundamentals in place.
Well, you should be because we haven't really got into this yet. I have used Amazon as my first example because it is the best-known program but it is busy and competitive and has some downsides.
Amazon does not accept everyone
To become an affiliate for Amazon or in fact anyone you need to prove that you have the ability to direct traffic to their site.
In fact, if you have sold nothing in 3 months you get booted out, gone, all over. Well almost.
So how do you get traffic?


Website or Facebook or paid advertising?

There are many ways to get traffic to Amazon and these may include,
A WebPage or Funnel
Doing product reviews
Facebook or Instagram
Paying for advertising
handing out flyers
Writing blogs
Target an audience group by networking
This is not an endless list but you really need a Webpage to start so how do you go about that without spending any of your hard-earned.
You are also going to need some training on the basics because it is not a walk in the park if you really want to make some money you must have some idea of the basics.



Basic Amazon training available here
You can enjoy some training here that is supplied free by Wealthy Affiliate
if you like what you see then simply sign on for a free service.
They will also give you a free website to start your journey and help you along the way.
Plus you can sell Wealthy affiliate as an affiliate and make money, not a bad deal and as yet you have not spent a cracker.
They will tell you how to get accepted by Amazon and what you need to do.

Lots more affiliate sites
There are just so many, thousands upon thousands all over the world Looking for your help, they want you promoting their products and willing to pay good money along the way.
Can you make a living out of promoting other peoples products? Yes you sure can work from anywhere and at your own time



You really need to be online
By building a Blog site, a funnel or a Website and attending to Social media you are part the way there.
It is not all easy if you are new to being online but everything is at hand to teach you more and to open your eyes to a much wider world.



Amazon competes with you

I am raving on Amazon a bit too much because they are the best-known site but they are becoming harder to compete with because they are in the market.
Nearly 55% of people will go straight to Amazon to buy direct and not to your site when they know what they want. Just 28% use search engines and 16% retail sites (Sept 2016 figures).



Doing product review for Amazon
Now, this is an interesting idea that can be a gain/ gain for you. Product reviews really work. They say that over 80% of people trust product reviews before even there friends.
So you want to buy an Apple watch but is it better than Samsung which is cheaper and can link to Apple.
Taking info from Google you write a review recommending one over the other and having a link to your affiliate program.
Now read this carefully because you may have been here before. The Samsung people probably won't believe that Apple is best or vice-versa>
Both products are linked so it matters not which one they buy, it only matters they buy from your link.




Reviews draw the search engine lookers
It is no mystery doing reviews work and to take that a step further dong Youtube reviews probably work even better. Youtube is now the second largest search engine available and it is not all that hard.
Anyone can do it with a bit of training


Using Youtube for Affiliate marketing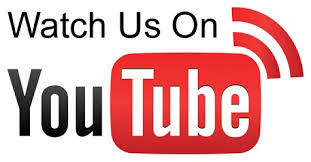 This certainly can get the juices going but again I emphasise you need some basic training. It is basically another channel to use. I use Noble Samurai and am in the Affiliate program because they stand the test of time in providing a reliable and great Video program.
My take on affiliate programs
Amazon is competitive, very low margins, demanding and ultra-strict. Break the rules and walk the plank
JVZoo, Warrior+, Clickbank, etc are low-value products with high refunds. Another site gives a good rundown on many of these I chose the site at random but he has done the work for you.
In conclusion, give yourself a chance of success and join Wealthy Affiliate. do some training, find out the good and the bad and move on.
One last ps on Affiliate programmes
Wealthy Affiliate web hosting
A-Weber
Noble Samurai