A disaster looms for Coronavirus and business. Doors will close, staff laid off, no income coming to you. Take steps now to be ready to return.
What to do if you close your doors.
First of all, doing nothing has never fixed anything so let's get a plan moving.
It all starts with a written plan based on what you want to achieve.
There will be many hurdles and they may include staff, stock, cash, rent, and outstanding bills so how will you handle all these issues?
Communication is imperative to maintain a customer base
One thing is very clear as we sit in isolation and that is the need for good clear communication.
Depending on where in the world you sit government leaders and trying to control the herd.
Furthermore, they are doing daily announcements on what steps to take. Stay inside, don't get too close, get checked, and wash your hands. The list is pretty long and interestingly changes on a daily basis, finally, they make mistakes and institute new rules on a regular basis.
Interestingly our leaders appear on TV explaining the situation and even SMS and email in bulk.
What have government directions got to do with your business?
I am not talking hard rules here like closing your doors, staying home and getting rid of staff. They are issues over which we have no control. We must comply however we must also adapt.
As a result, I believe that one great lesson is that communication works. It must be constant and consistent in keeping a nation informed. The people want it they listen and lecture others to do the right thing.
Your business must communicate
It matters not if you are working or have closed the doors your customers demand to be informed so they can make their own decisions.
In short, these are forms of communication you may include;
| | |
| --- | --- |
| Email Broadcast | Best low-cost method |
| SMS broadcast | Fast and efficient |
| Using invoices | Simple to do |
| Phone calls | To top 20 customers |
| Notice boards | Your premises signed |
| Local press | Local coverage |
| Radio | For larger businesses |
| Television | For corporations |
| | |
| --- | --- |
| Social media | Use Facebook and others |
| Video | Do your own videos |
Finally, there will be many more than this but as a start, you can begin your rebuild.
Email Marketing during a crisis
You will find that this is the most effective, low-cost media that is easy to do and to the point.
Newsletters of short emails can be quickly written and sent to an entire base keeping them informed and loyal to your brand.
The top server is Constant contact. I have used most services over the years and they remain my choice because they are easy and at a reasonable price.
Therefore you can maintain your branding and simple message so when the time comes you will be ready.
Do not try and sell at this time.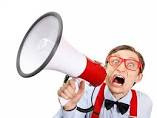 Firstly this is a time to inform and educate and not the time to ram sales at people because you are desperate.
Customers want information so they are also ready when the world returns to normal. They all so want entertainment and article to lighten a dreary day.
Secondly, they are not interested in you, they have their own issues to worry about so direct all information that relates to them.
Finally, the purpose of contact is to retain a loyal base so you are still top of mind when the start button is hit.
The return to normal
Best guesses range from a Trump month to a pessimistic year for the restart. It will be somewhere in this timeline however I am the optimist. With world controls starting to have an effect my guess is peak Covid-19 is at the end of April 2020 and the return to be sooner than later.
Wuhan the epicentre of the virus is coming back after just three months with production winding up and movement being released.
Finally, the timing is important however being ready is critical.

SMS gives immediate results
It is true that 90% of SMS messages are viewed and acted on immediately. This is great for selling but a little more expensive than email marketing.
A customer of mine sends his small wholesale base SMS to advise on when he is open and any product shortages. He continues to operate in a bad market but retains his customers.
Using Invoices as marketing
Your invoices and statement can be used as marketing material.
Most products have a message space that can be used or you can include a one-page flyer.
Use this as a communications tool, not a selling platform. Keep them well-advised and the sales will come when they are ready.
Phone calls are not old hat
It is true today as in history that 80% of sales will come from 20% of your customers. This is a rule called the Pareto principle that uses 80/20 in all sorts of situations.
Those top customers need more handholding than others. A quick phone call to make contact will be remembered for a long time.
Furthermore, the cost is minimal and the return can be great.
During Coronavirus and business, the decline is a great method.
If you put up a notice do it boldly
We will see signs on shop windows done in a4 paper with small print detailing their business decisions.
Therefore you need to get up close, put your glasses on, and read through their problems.
You should make it a statement. We are closed but can be contacted, can we help you, we shall send an email telling you more, not on our list then email us at mybusiness.com and we will keep you right up to date.
In short, you should take every advantage at a bad time.
Local press
We all have a local press distributed weekly in our area. hard copy paper on local issues.
They are desperately looking for news items and things to write about. They have people eager to find a news story and blow it up.
Write to them and give your version of events and what you are doing to help in these terrible days.
You won't get an answer every time but you may get lucky at some time and be a feature article.
Don't be afraid to add your photo and contact details because this is zero-cost marketing at its best.
Radio and TV marketing costs a lot of money.
The statement is true however it also gets bigger returns. It is for the big boys but you never know when an opportunity will knock. Remember their budgets will be blown with advertisers departing quicker than flies at a barbeque.
Furthermore, I notice that I am getting more emails from the largest marketers. Every day a letter from the chief guy telling me new information. This includes department stores and grocery chains so they believe email works, why wouldn't you? Try Constant contact for free.
Change your social media
The purpose of social media is to transport people to a web page and be sold a product. Social media is not for selling unless you are paying for advertising.
Social media is to entertain and inform and there is no better time than now. What are you doing during Covid-19 and how can you help your readers?
A regular post will allow your base to grow during quiet times and prepare them for a new beginning.
Making a video is easy
YouTube is searched nearly as often as google and more than Bing and Yahoo combined. There is a massive surge in YouTube and it is helping people in many ways.
90% of 18-44-year-olds access YouTube
Every day one billion hours are watched
62% of US businesses use YouTube
70% of watches use a mobile
90% of people discover new products.
Just a few short statistics on YouTube
How hard is it to make a video?
One company I regularly use is content Samurai.
They teach you and allow you to do as many videos as you want in seven days and keep them forever.
Load the videos to YouTube and link them to your webpage or posts.
How to do things video
Branding video
training video
Showing unpackaging
These are other than all the music and entertainment and should be on every post or page.
Start your movie career and employ video in your business, Content Samurai.
Online training for your business
While you have time on your hands and you have all the marketing in place why not upskill yourself?
The Internet is an ever-changing world that requires constant attention. One great place is Wealthy Affiliate which is a domain hosting and training site. They have free entry so you can use most of the facilities without committing any money. This includes a free website which is great for practice or setting up your own blog.
I have been a member for 5 years and this comes with my 5-star recommendation. Learn to increase your return 10-fold when business restarts.
Blogging for success as a business builder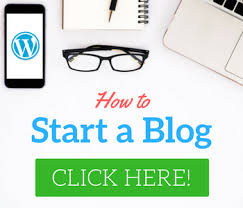 You are currently reading a blog on business. Pretty simple stuff really, write a few words, post it on the internet, and let people read it. They like you and then buy your products. What could be easier?
Like anything, you do you need to learn the rules and apply them early or you just won't be read. I have written a lot on this so it is easy to learn and apply.
I blog to enhance my day business, plus I love sharing ideas and my knowledge of the business world.

Does blogging earn any other money? some of the richest people use their blogs to run advertising thus earning millions per year.
Others use Affiliate marketing where you recommend other people's products and get paid for the referral.

Then you can use it to direct readers to the front door of your business.
All local businesses should be bloggers showcasing their best products and it is one type of marketing among a long list
Starting is easy and your objective is conversational marketing. You are not selling anything hard sell but achieve the same purpose over time.
I have written on starting up a blog that may help as well
Conclusion
We started talking about Covid19 and moved into future marketing. It is a big step however many of you will have time on your hands that can be used to help you come out of the curve.
A CoronaVirus is a terrible event for many people including businesses that are closing daily. Governments have put all their efforts into health but business subsidies will follow.
I reiterate to not waste time idling away but plan your new future with excitement and anticipation. In other words, you should avoid symptoms of distress as much as possible.
To sum up what I have said "doing something is far better than doing nothing."
Coronavirus and business by Peter Hanley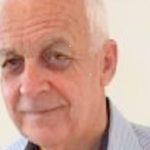 Ps, please stay healthy and ride out the problem as well as you can.
Selling during a Pandemic for more great information
9 stages to writing a blog. Introduction