Selling during a pandemic or any natural disaster is a time for the best of you to build your future and move your business forward.
This is not a time to panic
We are currently under the spell of Covid-19 one of many over the years that will trash your business if not handled correctly.
Furthermore, it may be fires, typhoons, floods, tsunamis, cyclones, and other natural disasters that will impact your life.
Your major take from the current Pandemic should be that consistent contact keeps everyone aware and not alarmed. We see world leaders every day telling us the latest news, often peppering it with hope and trust.
The public has been smashed like no other time into compliant obedience as we rally together to fight a rampaging crisis.
Communication is key, it has made a difference.
Use communications as your tool to success.
In my country many businesses have had to close down, doors locked and staff dismissed as we keep a boundary around contact. Essential services continue in a haphazard manner of close contact.
Communication will continue to win the battle and this can be done in many ways
Email is first
Newsletters are included
SMS is handy
Even an old fashion phone call
Creating videos
last but not least Social Media

When you are working from home and looking for things to do then jump on board one of the above.
You will have a customer list ( or should) so bring it up to date and then invest in some tools.
New tools to work with
This is the time to get a great email plan working. Email is not singular it is a mix of products that make your life easy.
| | |
| --- | --- |
| A single contact email | Thank you emails, contact details, etc |
| Then your broadcast group | A sale for all VIP members |
| Building an autoresponder | A new email every day on automation |
| Setting up a newsletter template | A must-do every two weeks |
| Reminder emails | Appointments, closing, etc |
Here you can see that the humble email is more than just a quick message to keep basic contact.
The essentials of business communications an open discussion
Do emails still work?
They sure do or your inbox would not be full of wonderful opportunities waiting for you every day. However, most will not be opened unless you have an understanding of what to do.
As a communications tool, this is by far the cheapest and best method of maintaining contact.
Selling during a pandemic with SMS
Using SMS in marketing
Your SMS market includes all your customers.
Furthermore, SMS has instant results with a very high open rate.
Our Government has used SMS for important updates because more people read SMS than any other media.
One of my customers sends messages to advise that his store is still open.
Another confirmed that all appointments were being kept
and another said store was closed until further notice.
Using SMS can be more expensive however with better results.
Social media from home
Social media still has a huge pull and it is an excellent tool to transport viewers to another page or location. Your social media is for entertainment and to showcase ideas it is not about selling or marketing. Maybe I should repeat that however there are times it can be used.
My daughter closed her retail shop during the Covid lockdown. Fortunately, she had invested in an online shop as a backup to sales so she maintains a presence even in lockdown.

Currently, she does a video of herself and new products as she wanders around a store empty of buyers. Does it work? It sure does with online sales and home delivery going gangbusters.
Selling during a pandemic using Video.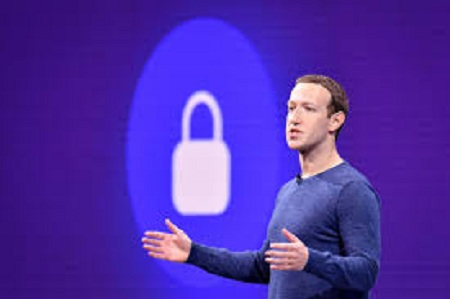 Using video for your business
Just hang about for a minute and don't be scared of the whole video business. Did you know Youtube is searched nearly as often as Google? Plus more times than Bing and Yahoo combined.
You can do a simple video and post it to YouTube on a phone or tablet or a professional live video through Content Samurai.

Make up your how-to-do things stories and keep them as links on your website to increase site time and greater SEO.


The internet revolves around Keywords
You need a very good working knowledge of keywords and how to use them.
They make the difference in your marketing between success and failure. The use of words is the road directory of the internet and most lead to dead ends.
You are fortunate that there are Keyword tools that tell you all about traffic and conversion along with competition and success. These must be understood before you do another thing.
Try this free tool today and start to check all your marketing for a better way to be seen.
Take your blogging adventure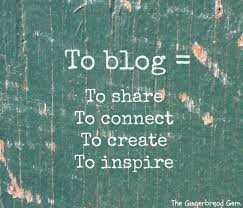 First of all, this is not an overnight adventure it is a term commitment that needs constant attention to find and keep a huge reader base. It can be part of a website or a stand-alone opportunity designed to make you money.
I started to blog as an aid to my large email list and customer portfolio. I could not share all I know through other means so I now link to appropriate pages at every opportunity.
No doubt I take the opportunity to monetize what I do with affiliate links and advertising but that does not distract from the core product.

I am marketing business ideas like all those above and providing an opportunity for small business owners to advance their income.
Conclusion
On my home page, you will find endless topics to help you grow your business. Take some time and adapt anything that will suit your current position.
If you are stuck at home this is a great time to ramp up your marketing or even if the business has slowed right down do something to prepare for tomorrow that will be here sooner than you think.
Furthermore don't waste this opportunity to expand your future.
The growth of your future is in your hands not in a lousy virus.
Take my ideas and run with them for your future.
Selling during a pandemic by Peter Hanley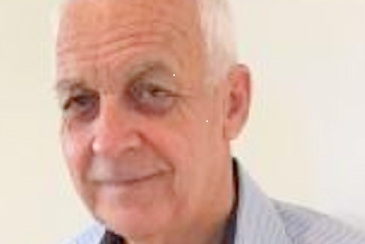 coronavirus and business explained