Easy steps to writing quality content for your blog ( Revealed) This is the strategy of a writing journey to make a difference in results.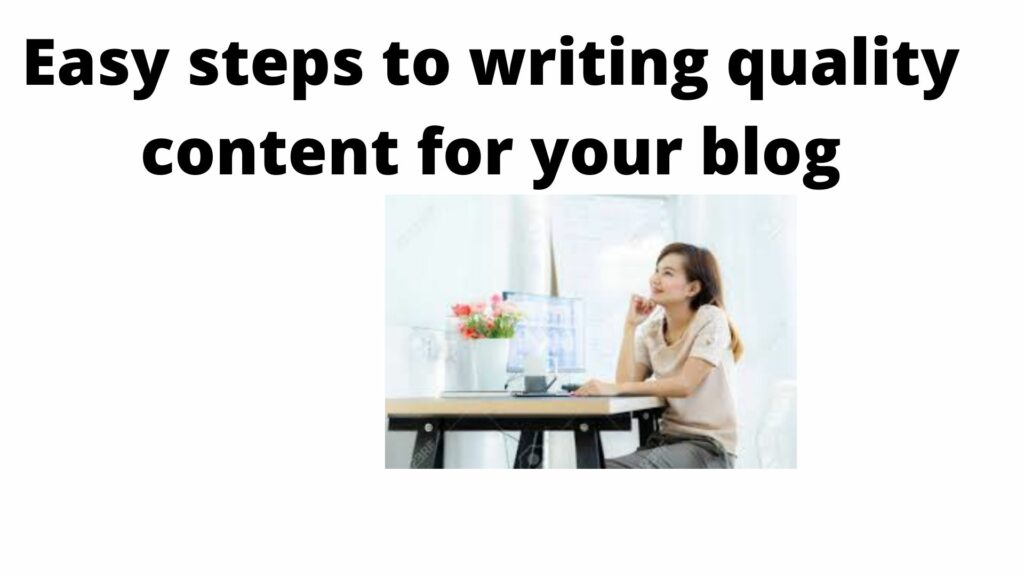 There is nothing that ranks better than quality content if you get your keyword right first of all.
Write content for the reader
Don't we all write for the reader? Well, actually no, many of us write what we think is important and try and push ideas into inquisitive minds.
When you have something to say it is often expressed in a manner that does not answer the relevant question.
Remember you are either answering a question or solving a problem as the basis of blogging.
Include authority in your content
When your reader wants to know if you have the background to give relevant information then Google wants to know about this even more.
Google lives on the authority of the contributor and ranks you accordingly.
However, we don't all have sufficient backgrounds to be considered capable of expressing good opinions. If you are writing about legal matters as a layman the general Lawyer, barrister, etc will outrank you every time.
Therefore you need to borrow some authority by quoting relevant opinions.
Providing that authority supports your opinion it will work for you. Authoritative figures can be anyone with a background in the subject. Interestingly Wikipedia is recognized as an authority because it was built on user input.
Quoting Wikipedia will help your work
How do beginners write content?
Whilst practice makes perfect you must also understand the rules of writing by taking an online course. This will save a lot of time later on.
How do you write good content?
Good content always addresses what the reader has searched for. So answering questions and solving problems are great first steps to take.
Google ranks on user intent and not just a keyword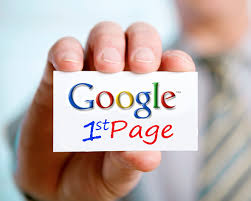 This is important because you really need to put your information into a relevant basket.
Is it;
Commercial. Maybe a quote, best buy solutions, etc
Transactional. Where to buy and how to pay
Navigational, Take me to Google maps
Informational. How to, why, and when type responses
If you place yourself in the wrong box you are behind from the start.
You must satisfy the readers with your writing
This is another important step that has changed with the recent Google updates.
If your page has a low reader rate and high drop-out rate then you will be pushed down from page one into potential oblivion.
Therefore your time on-page statistics available from your analytical reports is critical in your page position. If other pages in the same group and with similar intent hold the reader's interest better than you they will rate higher in the search results.
Avoiding early popups
These may be advertising pops, selling your eBook, or simply name-gathering. However, they are very annoying to the reader and many will abandon your page.
If you must do these bring them in late and well down the page so that they don't take from the reading experience.
Popups are annoying however they do have an important role in blogging but use with discrimination and consideration of the reader.
Pictures and eye candy
The attention deficit skim readers need something to pull them up. Therefore a nice image will bring them to a spot on the page that they are most interested in. However, you must be mindful of image size as the bigger versions will not hold sway on a mobile device.
Similarly loading images at the end of sentences takes up valuable page real estate.
Linking a post is important but so is the placement
You are told to include several links that are both internal and external as well as your affiliate ones spread over the page. However, placing them close together gets them mirrored on a mobile device so both become valueless and distract from your google result.
Bing remains keyword independent
Whilst Google has moved to artificial intelligence Bing and Yahoo have remained in the traditional method of exact match keyword search. As a writer, this creates a degree of difficulty in trying to meet different demands.
Google still likes Keywords throughout the content so satisfying the needs of both can be resolved.
The Chinese search engine Baidu has followed Google however the Russians are staying with tradition at Yandex. The other smaller engines are all niche ones that do not cover mass searching.
YouTube is also a search engine
Youtube is searched nearly as often as Google and more than Bing and Yahoo combined. Furthermore, its page time ranks very high as viewers find new and interesting places to trek to watch all sorts of different content.
However large embedded posts really upset the small mobile devices and Google rankings so linking is often better.
Conclusion

This ranking business is one hell of a game that requires a lot of attention and a very good background to the rules. However constant change requires further training to stay ahead.
Easy steps to writing quality content for your blog (revealed) by Peter Hanley
Related Content
Using the skyscraper technique for blogging
What to consider before starting a blog