Telegram messenger and other items of Interest.



Why did the Russians ban Telegram
Was it banned in Russia? In 2018 a Russian court ruled that Telegram should be banned because the service refused to hand over user data. The Russian authorities claim this was to combat terrorism.
Telegram has gained notoriety as the terrorists' messaging app of choice. It was reportedly used by ISIS, who
recommended it to its supporters and members because of its security features.
Telegram responded by blocking public channels operated by ISIS to spread propaganda. But it refused to censor private messages based on "local restrictions on freedom of speech".
What is Telegram
Just like WhatsApp or Facebook Messenger Telegram Messenger is a messaging app that works over the internet. What's more, you can send messages for free by using your Wi-Fi connection or your mobile data allowance (providing you have data of course)
According to Telegram, the service has more than 200 million monthly active users.
What is Slack

Slack brings team communication and collaboration into one place so you can get more work done, whether you belong to a large enterprise or a small business. Check off your to-do list and move your projects forward by bringing the right people, conversations, tools, and information you need together. Slack is available on any device, so you can find and access your team and your work, whether you're at your desk or on the go.
Slack is an internal messaging service for business sending about 9 million messages a week to the 50,000 paying companies that use Slack
We Chat
This was launched in 2011 as a premium Chinese based product. It claims hundreds of million users mostly Chinese.
They all so offer a smart pay platform and other social ideas like games, stickers etc as the Chinese market would dictate.
Probably a very good choice if you are dealing with that country. Wechat
Conclusion
The world of communications and messaging is growing every day so you need to stay ahead with these regular reports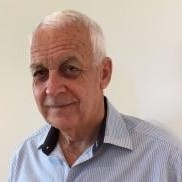 Peter Hanley