Scam reviews, are they real or are they just a great way to get your leads.
Here Peter Hanley looks at them from a different perspective.
I often look at product reviews when I am thinking about a product or article and have become somewhat disillusioned with them.
The reason is that reviews have become the home of manipulation of the
product away from their sale towards something very different.
How often do reviews just provide a bad comparison
Many of todays' product reviews have a sole purpose of shifting you from one product towards a competing product.
The review may not be factual, it may not be competent it may even compare unfairly but how do you know?
When the author is blatantly recommending another product it is pretty darn obvious. So just bail from the page and find some relevance somewhere else.
Are product reviews thorough
At first glance, you can usually determine the writer's degree of knowledge of a product and just how much thought has gone into the article.You should remember that writing reviews can be a done with an alternate motive.
It is a way to get traffic.With traffic, you can sell advertising on your site so sensational headlines workIt is a way to get affiliate income.
This is usually associated with the really good reviews and glowing results of instant wealth with no effort.A way towards selling another product.
This is usually done with really bad reviews or as a branding exercise for those in the business.
What is the motive behind the review?
I have written reviews on Wealthy affiliate because I earn money from them. I also believe it is one of the best marketing and web hosting product on the market. Nothing, however, is perfect so look for the bad points and see if they affect you.
Writing reviews
I have a friend that writes reviews almost as a career. It is a branding exercise but she just loves writing to  OUT the scams that appear daily on the web. Yes, she does recommend another way to do things as a consideration but her understanding of the Scammers is really professional.
Writing reviews and doing surveys is really the bottom feeder market of the internet.
Is their balance in the product review
In a rare review, you will see the products lined up side by side so you can see what you get with each involvement.
This is an example of two products from the same owner.
How to write a product review
First of all, do your research. Understand the product and what it should provide.
Do an Introduction.
Introduce the product and why you are doing a review. Who you are and why you have gone to this exercise
Declare the product owner and some background on them.
There are many very good products on the market whose owners have a regular following. The crew at Wealthy Affiliate for starters, Ryan Deiss, Russel Brunson, Davis Purdue as examples.
Who is the product for and what is the best use of it?
No one product covers every need so look at who the target is and what the product can deliver.
List all the good points
Yes, you can find them, and we want to understand just what it does well.
List all the bad points
There are always some downsides, it might be cost, complicated, hard to understand not relevant
Summarize
Writing and reading reviews is for a purpose that is personal to you.
It can be to make money, a customer service, a branding exercise or many other things so start with the end in mind
Is the review on a scam product
The internet is full of products that recycle the same rubbish over and over. Make a $1000 a day without effort.
Become an Internet Millionaire overnight, Throw in your job and earn $100,000 a year doing surveys.
You see them everyday popping up on your computer with great promises and exciting posts.
If you think it is a dud product, tell the readers that this is the case and tell them why you think it is so.
You get nothing for nothing, everything takes effort and understanding based on training towards achieving a level of competence
Conclusion
My take on this is towards reading reviews with a grain of salt. Do your own research and compare different reviews for the real results.
Writing reviews can earn you an income. People read reviews and believe them and follow on what is in them. They also believe in magic, so, be the Tooth fairly and deliver some real results based on an honest assessment.
Alert, before joining one of the many make money writing review sites follow a few simple rules.
Don't pay out any money.
Know why you are doing it.
Obtain a basic understanding before you start.
Research well and entertain.
PS You get all this at Wealthy Affiliate free training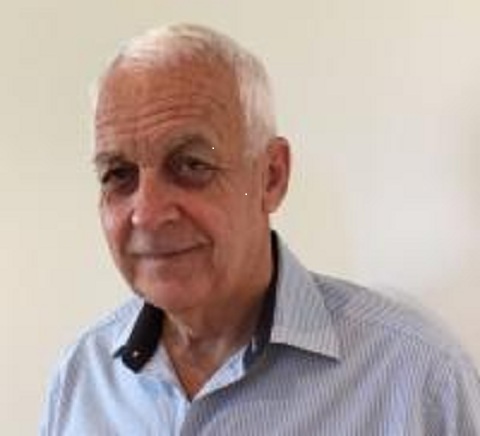 Peter Hanley