How to Be a builder of funnels and do it for free? Here Peter Hanley takes you on a short journey with a funnel builder that really works
Why have a funnel anyway
A funnel is just a web page with a purpose. 
It is to take the reader on a captivating journey ending in a call to action.
Pretty simple stuff really but watch the experts complicate the process
with $ 200-month funnel builders that will instantly drive visitors into a frenzy. Or not.

If you are into high priced funnels this is probably not the read for you but for those starting out read on and we shall solve a few mysteries for you.

The best funnel in the world is a waste of time if you have no traffic.
That said, then traffic is the question and a funnel is an answer.
Traffic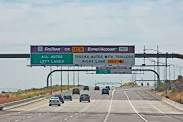 Traffic is delivered in many ways although it generally starts with a Keyword  
Then there is SEO, and paid advertising, referrals and lots of other ways to get traffic to your site. You understand this so we won't dwell long on it.
So, traffic is the question then A funnel is an answer.
If you have mastered traffic great if not you can learn a lot more about it at the Wealthy Affiliate free training site.

Back to building funnels
As I explained you can spend a heap of money on a funnel page but it is still basically a web page. The most expensive is probably the Russel Brunson
Click Funnels and you will pay between $100 and $300 a month for a template to build a page. If you have that kind of spare Moolar hanging around it is probably a good investment but out of reach for most of us.

With a bit of background, you can easily use a WordPress site to be a funnel.
WordPress has recently upgraded to a new design format called Guttenberg. This is a box builder and a great step forward in webpage building. Those that have been using WordPress for a long time generally found  WP 5 (Guttenberg) intimidating because it is very different. I found it great but after mastering the concept I wanted more. 
The use of colours and fonts, sizes and shapes, positioning on the page offer the ability to create a better product. I wanted MORE.

There are other page builders on the market including Thrive. Lead Pages, Wix,  Beaver and many others that cost a little and or a lot.

Thrive was very popular over many years but like all things they change and Elementor has been able to build on the success or otherwise of others

I then found Elementor

Elementor is a simple plugin
Yes, you just go to Elementor and download the plugin.
Go to Plugins on your WordPress site and upload Elementor

You can now build pages with WP5 Block editor, the old Classic Editor or Elementor, the world is yours.
Elementor has all the training online so it is easy to follow.
What I did the first time was to build my site while going with the video. Run the video for a while then pause and do it on my site. They cover all the options so you get pretty hands-on with it. Somethings will leave you early but just skip on through you can always return later

You can advance to the Pro version at a small annual fee but save your money until you are competent and ready to rock big time.
Where did I start the first funnel? I tried it on a complementary site about 
working on the web at Market my business online