Here Peter Hanley looks at SEO Website WordPress and how things have changed with the intro of Gutenberg and WP 5 to make life easier for you.
How are you doing SEO on your site
First of all there are housekeeping things to do.
There are two plugins that you can use to a lot of the work for you.
Both are free and widely supported with millions of uploads.
Yoast SEO
All in One SEO pack by Michael Torbet
Some will say don't use both and to chose your favourite but they do have different roles and personally, I use both.
They are downloaded from the plugin page and activated to allow the use.
Furthermore using WordPress 5 will provide you with all these options as we go through this.
SEO starts at the top
Your Keyword needs to be in the opening paragraph and a H1 or H2 heading.
But let me take a little side step  here and talk about WordPress 5.
You need to upgrade to the Box builder format because not only does it make page building easier it provides SEO guides as you go.
What is your Category?
Add your tags.
Set your feature image
allow comments
do a precise
Also, I also use Rapid SEO Indexer plugin to ping the site map and submit to google. As a result I am nearly done, well, not quite.
Writing is important with SEO
While you need lots of subheadings be careful to not range in H# You start big and go down from there I like to use H3 throughout the page.
You are directed to write less than 300 words between headers so don't ramble on.
short sentences are best.
The use of Pictures that are relevant to the subject is encouraged because it draws attention to the subject>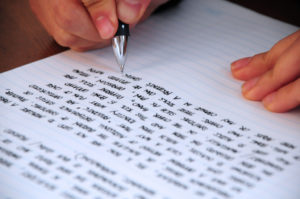 Yoast will guide you on a writing guide by providing tips along the way therefor making life easy.
linking
Linking
There are two types of links which are internal and external. Internal is on a page or post you have on your website and external are authoritative sites. A good example is Wikipedia for more information.
Each picture posted can also be linked to another post or section. Importantly you have the option of passing the reader to a new platform or making them come back to you. This is really important because you don't want to lose your reader to another site.
When you load the image and provide the link you have a small option to
open in a new tab.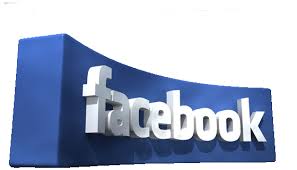 Don't waste them on Facebook because it is filled with exciting offers and posts of interest. Therefore they will never come back.
Introducing  colour
The jury is out on this, particularly on background colours. Certainly, don't use dark background colours that make reading difficult. With Basic WP 5 your choice is limited.
I don't believe this has any effect on SEO but it can distract the reader along the way
Writing in colour is also optional and you have some ability to shade the colour through a very narrow spectrum.
It is simple to shade and change as you go.
For a greater range of abilities, I chose the page builder Elementor that can be used with WordPress. It is a similar build but a lot more abilities.
Adding lists and quotes to WordPress
It seems like Google loves lists. So they, the experts say anyway. I always try to add a list somewhere and as I write I am wondering where to do this so that it works with the article. I think I shall save it to a summary.
Quotes are also good value and can give the reader some things to ponder and consequently build some like and trust.
Building tension is great but it is an art form and one that I have not managed to excel at.  Especially relevant is that the best is yet to come.
"Don't tell me the moon is shining; show me the glint of light on broken glass."
― Anton Chekhov

Tell a story not a fact

"You can always edit a bad page. You can't edit a blank page."
― Jodi Picoult

"Start writing, no matter what. The water does not flow until the faucet is turned on."
— Louis L'Amour
The gallery should be what you are writing about.
OK, I am not writing about cats or injuries but I love a good gallery of pictures and these come from a series I do on Rescue cats, a bit of a hobby
horse of mine.
Writing for mobile
This is an important part of all writing on The web.
Google now rates your mobile SEO before the web and
maybe if it is no good you are Dead in the water.
Luckily most themes these days are mobile friendly
Where to find out more?
I use and recommend the Wealthy Affiliate free training and web hosting site for all my activity. While there is training on every module and advanced support it is free and consequently great value.
Conclusion
Finally, I list out your check sheet
Install Yoast or All in one SEO
Use WordPress 5 or higher
Best Keyword use the tool
Use the toolbar for Tags etc
Writing for success short sentences
Linking. Internal and external
Pictures, great assets
Colour background and words
Mobile phone for Google to see

Rather than guess your way through because of a lack of knowledge you can do the Wealthy Affiliate training and easily get up to steam.