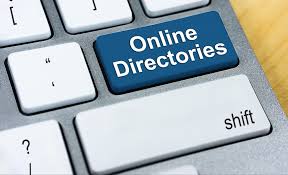 Here Peter Hanley looks at Online business directories and how they can make a difference to your business sales and income.
Online directories do help your business.
First of all, as a business owner myself, I often wonder at the abilities of the Online businesses that place you in their directories. I was reminded of this in a report today and thought I would take up the cause.
Search your business or Keywords on Google
In addition, I just did a search on my brand and found six directories on the first page all carrying my name.
Then I searched for a Keyword, a very busy one and still found two on the first page.
One of these was Yellow pages our old friend that still dominates the first page in most areas.
The next top ten are in order as per AHRef's search for specific data.
NB this is the Australian market and every country will vary so use this as a guide
yellowpages.com.au
truelocal.com.au
yelp.com.au
womo.com.au
infobel.com
aussieweb.com.au
australianplanet.com
startlocal.com.au
superpages.com.au
pinkpages.com.au
ahrefs.com allows you to estimate the actual volume of the search traffic for a website. In fact, it also calculates the equivalent cost if you purchased the traffic through paid ads (Adwords)
There are a lot more.
Furthermore, this is just the tip of the list of over 25 individual outlets that could carry your details for free. These have all recently been tested for current ability and are free.
You may get hounded for an upgrade but I would always look for proof of performance before I paid any money.
I get some calls from Yellow and Aussie web that I know of and probably a few I don't.


Get one of your staff to put some details together to make the process a lot easier on you
Have 2-3 Business listing titles
Your consistent Submission email address
Business contact email address
Phone number
Social media links
2-3 unique business descriptions (Up to 200 words max)
Square logo image (300px)
Up to 5 business-related images
Social media links where you can
Finally your Business ABN
In addition, we provide a few simple tips that may support you in doing your submission
You should use consistent login details to make any follow-up easier
Then make the listings as complete as possible to maximise value.
Naturally, then vary titles and descriptions to create your unique listing.
You can always expect a few phone calls from directories upselling premium listings.
Ask your clients for a good review as this always helps the lookers
Finally, check for confirmation emails immediately and after 5 days.

If you think this does not matter think again
All of the top three local Australian directories have mobile apps and loads of crowdsourced customer reviews. With a combined 12.5M monthly visitors from search traffic alone (a conservative estimate), they are an important place to list your business online to enhance your reputation.
Your SEO will gain from the traffic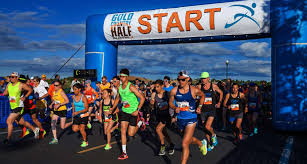 Directories may skim random lookers or even those unsure of your brand.
Social media is similar in that it is really a place to deliver buyers to your website or your business where they can be sold.
Traffic from these sources will increase your SEO and in turn create new opportunities for your business.

Every opportunity should be taken to maximise business when things are quiet and this is just one of those.

Paid-for listings are also with Yelp for the restaurant and retail industry with a pay-per-click model. This may be a real positive for many players
TrueLocal premium directory listings start from $33 for a higher search ranking and enhanced listing features.
Here you get a lot of customer comments that support you.
My update on Social media
I have seen a real upswing in the use of Instagram.
You may know that Instagram is owned by Facebook or Mark Zuckerberg's company more exactly which paid a nominal one billion dollars for it. They laughed at this and said it was not a real business model.
Currently valued at a neat fifty billion it is showing a great investment return.

It appears that the investment in this model is steaming ahead and they have started using it as a sales platform.
Beta testing in the USA has many high-ranking corporations bidding for places.
Unlike other media, it will come with a checkout feature and payment plan. This is pretty exciting stuff.
The target audience started out as the 16-25 group but that is expanding quickly. The young are using it for family photos so the older of us have to follow stretching the demographic.
A friend of mine Online sells clothing and the results with Instagram outstrip Facebook every time.


Finally a reminder on YouTube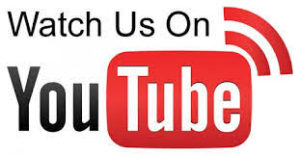 People use YouTube for searching nearly as many times as Google and much more than Bing so if you are not there you are missing out on a big part of Web searches.
Admittedly a lot of this is on Gaming, Sport, personalities and entertainment but with over 5 billion searches a day, there is a lot of room for you.
One of the opportunities is how to do things associated with your business. Branding and selling are also in the mix.
Businesses have stayed away from this media because of both costs and skill sets but this is changing quickly
You can do a video with an iPhone these days and get it ranked quickly
I Use Pictory as my builder because it pumps out professional videos from very amateur people.
Finally, they offer a free EBook on how it can grow your SEO and you even get a free trial for seven days to try it.