Here Peter Hanley looks at Online business opportunity as applied to you. How you can learn quickly the best way to make money without spending a big sum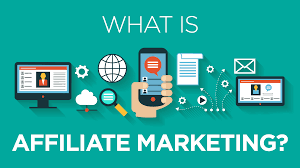 The best way to earn online Explained
There are literally tens of thousands of online opportunities for you to consider so how do you choose which one?
The answer is actually very easy and relates to the real world of 9-5 work.
What are you good at?
Great with your hands and want a trade? Just love figures and want an office job or perhaps in sales.
These are fairly easy choices as we all have strengths and weaknesses.
In my youth I got a job as a Boat Builder which my mother strongly talked me out of, I had a history of not being good with working with my hands.
I ended up in an office which was not suited to my personality so I had to make plans to leave.
How to find a direction in life
A bunch of Sales training was taken and I was in my element. Something I had long harboured a desire to do. I have been in marketing now for many decades and have really enjoyed the work.
My point is we all have strengths and weaknesses and we understand ourselves, even if we sometimes fail to acknowledge the positives.
Working on the Internet is no different. That is why we have an online business opportunity for you.
What is your internet strength?
I have two daughters and myself on the internet. I blog and recommend Affiliate income as a way to pay the bills.
Daughter number 1 runs an online shop with women's clothing and Daughter number two concentrates on Facebook marketing for a bunch of small business customers.
Both Girls are married with 3 kids each so they have chosen a niche to suit their needs and personalities.


First of all, you need a bit of basic training
You cannot succeed without the basics. You need to understand Webpages and Social media as well as SEO and traffic and all the other bits that go into it.
This is where I come in with a free training offer. Not only training but a guide to your skill sets and future in a busy market. The good part is that it is free to start your journey.
Set out to Change your life
There are so many online business opportunities and here we think about just a few.
Social media. Become an expert in One
Facebook, Instagram, Linkedin, Twitter etc
Video making, Simple to do with the right tools
see Content Samurai here
Using WordPress web page builder
Search Engine Optimisation
Email marketing
Affiliate Marketing
Online shop
Training
Coaching
Amazon is a unique opportunity

Internet opportunities are endless
In each of the above topics, there are sub-topics as you drill down into a subject.

You are the only one who can decide what you want to do. We don't want to put a square peg in round hole.

How do you go about deciding?
If you have some knowledge the choice is easy but for others, it is harder.
When I started my journey I wanted to build a WebPage for my business.
Ten or so years ago it was a lot harder than now but I have grown with it.
That done I then needed email marketing to grow my customer base.
The next step was Social media to attract more business.
Finally sharing my knowledge with others

So you just want to make money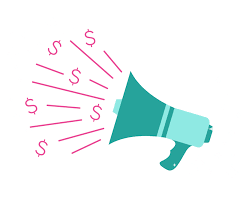 I will take you by the hand and take you to Affiliate marketing.
You sell someone else's product and share a bit of the income.
The important bit is to get a recurring income when they are billed every month for years to come.

Don't rely on one source of income
There are several reasons for this. Nothing in life or the internet is a sure thing. Stuff happens that you have no control over and incomes can be wiped out overnight.
This is no different to the real world. How often do you see a business on a busy road and they, the road people, run a Bypass around the community? Traffic is all gone, and business all but gone. It happens.
My first recommendation is Wealthy Affiliate. It is a great starter product with heaps of training. You can have launch off without spending a single dime. You do however trade time for money.

Nothing comes without effort but with the correct training, the effort is dramatically reduced.
With Wealthy Affiliate is an associated company Jaaxy
This is a keyword tool that is used every day by everyone. If you are unsure I wrote further on this here
So you now have two affiliate programs that are paying a monthly recurring income and you have not outlay a brass Razoo.
Videos are the fastest-growing media online
My next best is Content Samurai. An easy-to-use Video builder for yourself or for customers.
Link to free resource
This is easy to use or sell a product because everyone thinks it is hard, but it is really dead easy.

Noble Samurai has made it easy so you can use it or sell it, your call.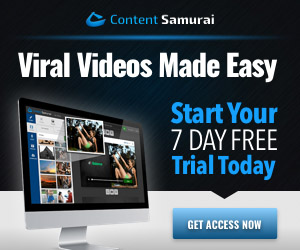 They in fact sell several products so you have more opportunities.
I can go on all day but don't spread yourself too thin.
You have three really good starters that can make you a comfortable living. In fact a 6 figure monthly income.

Should you declare yourself as an affiliate with an Online business?
I have no problem with this. In fact, I am proud to direct you to businesses that are ethical and stand the test of time.
If you use my links I might earn a small commission that costs you nothing. If you go direct that is ok too but you are on your own. As my referral, I offer support and training as well plus other great opportunities as you learn and earn.

Furthermore take my warning that a large percentage of online offers are Making big money, for themselves and not for you. Don't go shopping until you understand fully what you are shopping for, you will throw money away and achieve little.

There are online Scams out there
ready to take your money.
One of the best of recent times was a training company called MOBE or my online business empire>
Mobe had a small entry fee of just $49 for a lifetime.
We can all afford that so we did. The following days we got an upgrade must-have for $99 and the $199.
What followed was a highly trained sales pitch going to thousands of dollars. No cash? no worries we have a finance package for you.
This went on for several years until The US Government stepped in and closed them down, overnight. All gone.
Many of us in the affiliate area lost money. I was lucky, or smart because I baulked after the $49 and did not proceed further but shamefully did recommend them for a short time.
In conclusion, my aim is to get you to have a working knowledge of what you choose before you start your journey.
However, I want you to Learn and earn not be ripped by the masses. It will happen as you chase today's best deal.

Finally, you can go to my training site and download any number of articles, over 200 of them about small businesses and the internet. https://newbusinessonline.netNew Business Online
16 reasons to have data backup