SMS Marketing
Here Peter Hanley looks at SMS marketing and how you can make a business working from home or just marketing to your own customer base to achieve huge results.
To start with SMS
Wholesale carriers supply services to the market and then retail against them creating an essentially dirty market, but not necessarily so.
There are several great reasons you can compete against the biggest of them and come out looking very good.
Price based platform
The first way is to build a marketing platform that is price based on the number of messages sent.
0-100 at $.20 each billed monthly in advance
100 -300 $0.18 each
300- 500 $0.17 each
The carriers demand volume or paid in advance because the cost of billing is high. Not for you though it is simply a matter of an online bill and collection.
Most people won't use the full complement of messages so you gain on the unused proportion. For an example, you sell a 300 package at $54.00.
The user only sends say 250 messages and you don't roll them over you get
$0.216 adding to your margin. When you Buy at say $0.10 this is good money.
Value adding to SMS
The next way is value adding. You send the SMS messages to their list and charge an hourly rate to do this, or better a fixed amount to do the job.
When you are new it takes a bit of time but as you increase your skill sets it
becomes a breeze. You can cut your time spent massively very quickly.
Business numbers
Sorting their list
Many customers have a list of clients in no particular order. Numbers gathered at random but legally harvested. Your job, based on a rate is to sort the list into a proper format that will allow the messages to be sent to the correct niche.
Selling inbound numbers.
This, my good friend, is a real winner. An inbound mobile number that goes to your email is a business advantage in that you have a full record of all transactions.
A local Gym requires cancellations prior to a certain time. This could be doctors or anyone that has appointments.  They set up an inbound number so that their client can send an SMS  to cancel. It is a busy world yet people live with short messaging. A phone call is a drag an SMS possible.
An initial problem was that the sender was unsure if the message had been missed and would send several messages awaiting a reply. We overcame this by setting up an automated reply saying your appointment has been cancelled, please remember to book another. This solved the problem.
SMS and spamming
This is an important function and penalties can be very high to those that break the rules. In basis you cannot harvest numbers you must have obtained them in the course of a business contact. Secondly, if you obtain a number from selling Icecreams you can not then use it to sell tractors. This is simplified but every country is different so check the rules and be the local expert.
SMS and Opting out
Again an important issue. If you keep sending after an opt-out you are in breach of the rules. Many carriers will do this automatically for you but you should maintain your own list in a current manner. Delete the Opt-outs and avoid sending to them at all costs, nothing irritates them more than continued mail after unsubscribing.
Meeting schedules
This is a great performer for any business that conducts meetings.
I have a wholesale customer that markets to a group of Tradespersons. They run a regular breakfast meeting with suppliers presentations.
Traditionally they would do a ring around of the 100 plus members to tell them about the meeting. attendance was random and the time involved considerable.
Thet set up an SMS broadcast one week before and a second on the morning of the meeting. The time taken just a few minutes. Attendance grew from around 50% to over 80% so it was a real success.
A one-time wonder? No, they have repeated this every couple of months for the past 2 years.
In conclusion
It is true that Short messaging is getting cheaper and that many mobile phone plans include it for free but we are looking at commercial SMS.
Using Email and permanent records. You can prebuy a bulk lot of messages and resell them but I feel you lose some control doing this.
SMS is a result based medium for all business. Messages are opened and acted on instantly so feedback is immediate and changes can be made.
It is an effective, low-cost marketing medium for every business.
You can learn a lot more on marketing for free at The Wealthy Affiliate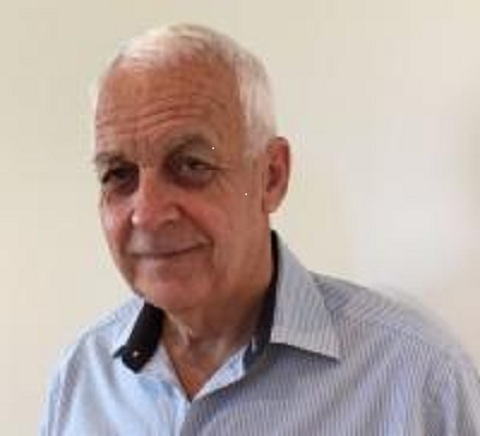 Peter Hanley
home