Best way to advertise your business
Best way to advertise your business is an easy question with many answers to consider based on time, energy and financial input.
The olden days still apply.
But only if you want to stay there. Remember Yellow pages and the huge costs imposed on you. If you are new to business this was the main advertising portal and costs ran from a few thousand Dollars to tens of thousands. Google killed the yellow pages print edition.
Local business marketing
If you are a local business some rules still apply,
Shop front.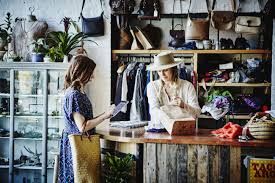 Street signs
Being nice to customers
Knowing your customer, not just high John but telephone numbers (mobile ), email address and street address.
Reward Card or vouchers.
A form of internet marketing. Facebook, Instagram, Snapchat or similar.
More old school ways
Email marketing (if that is old school), post box letter drop or addressed mail.
Ways to advertise your business
If you are not on the internet with a webpage plus other mediums you will miss out, probably end up out of business.
An example of internet marketing that worked
Near to me, within a few Klms radius are Four fish and chip shops servicing the local population. The latest entrant ran a promotion to win something like free fish and chips for a year. Everyone that walked into the shop gave an email address to enter the comp. Guess what, every month they mail me on a special. Perhaps a new dish, free chip upgrade or similar things.
This jogs my memory and I think Fish and chips that night.
Has this worked? Sure has, they are always busy whilst others are floundering.
The monthly cost of the promotion is really small the results really big.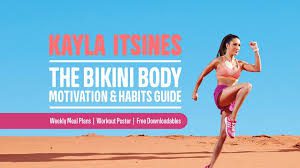 One of the most inspiring transitions is the story of Kala Itsenis. Kala launched a fitness program using Instagram only and is now a multi-millionaire. Of course, Kala has now used all the mediums to success.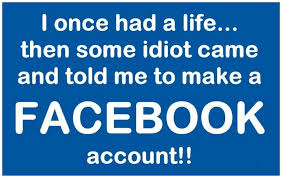 It still works.
I just did a whole article on this at  Facebook is it dying. 
Just blogging or paying for clicks will still achieve what you want.
An absolute must for any business anywhere.
Who you are and what you stand for, hours of trading, what you sell.
about you, contact details, promotions.
Did I say WEB Page?
That goes without saying to have a great web page that is SEO correct  and at the top of the market.
A  Webpage is there to sell your brand, your products and your service.
It does not send people on a social media search, it is the opposite.
Social media is the delivery mechanism to your web site, where you will gather contacts and record sales
Keep your webpage current
Google loves activity and needs interaction on your site. Blogging is an ideal way to achieve this but it must be regular and consistent.
The correct use of keywords will accelerate your returns.
Email and newsletters help drive business.
It is said that people will only buy from you after being touched 7 times by some form of marketing. Newsletter sent every month certainly support this activity.
These are not selling documents but entertainment and information regarding your products. They must be consistent so map out your twelve months and make sure it happens.
I said they are not a selling document however always have a call to action somewhere in the document. You never know how far down the track your reader is. When they are ready they want to push a button and not scamper around looking for contact details.
The world revolves around Keywords
If you don't understand keywords you will surely drown in the pond. They are the link to everything you do and your address that you want to draw people to.
It is a long subject so do your research and make sure you use this to the maximum for Best SEO results
The use of SMS drives instant action
When people receive a short message they make an instant decision. It is usually a yes/ no answer and then they move on. This is unlike email where they may park it for some time in the future.

| | |
| --- | --- |
| New stock | Come and see our latest arrivals |
| Running out of stock | Be quick only five left |
| Price decrease | For one week take an extra 20% |
| Stock moving quickly | We can't get any more |
| New colours | You loved the blue now we have pink |
These are just examples to show what can happen with a quick message.
A customer of mine sent out 130 messages and made about fifty sales at around $300 a sale.
SMS works really well so have it in your arsenal.
Do you have a marketing list?
This is the single most important question you can be asked. Your list has great value as a selling tool and a business asset.
Get the details of every contact and actively manage them for your marketing.
You need a list to email, SMS, call, write to or any form of contact.
Without a list, you are back in the pond so now is a great time to reflect and gather as many names as you can.
Branding your business for results
This final piece of advice should be considered as a consistent application of your brand.
Maintain the Logo, colours and structure as consistently as you can and work the brand at every opportunity.
When you run a promotion you will be immediately recognised and liked because of your past efforts.

The best way to market your business is the one that works.
Only you can establish the greatest impact by trial and error. Every business is different with varying aims and ideas so pick one or two that suit your market and analyse the results of cost over the return.
If it makes you money grow it as hard as you can.
Conclusion
Internet marketing is a great challenge however there are rules and formats you must follow.
You can't do them all. Pick the one that will achieve the most impact and work that to its best return before moving on.
You can learn a lot more about internet marketing for free at Wealthy Affiliate by clicking the graphic below.
This will take you to all the answers and methods to ensure you are the internet master.
Best ways to advertise your business by Peter Hanley