We look at Social media training (business) and how you can lift your business profile above the pack and get more leads into the business without a big cost.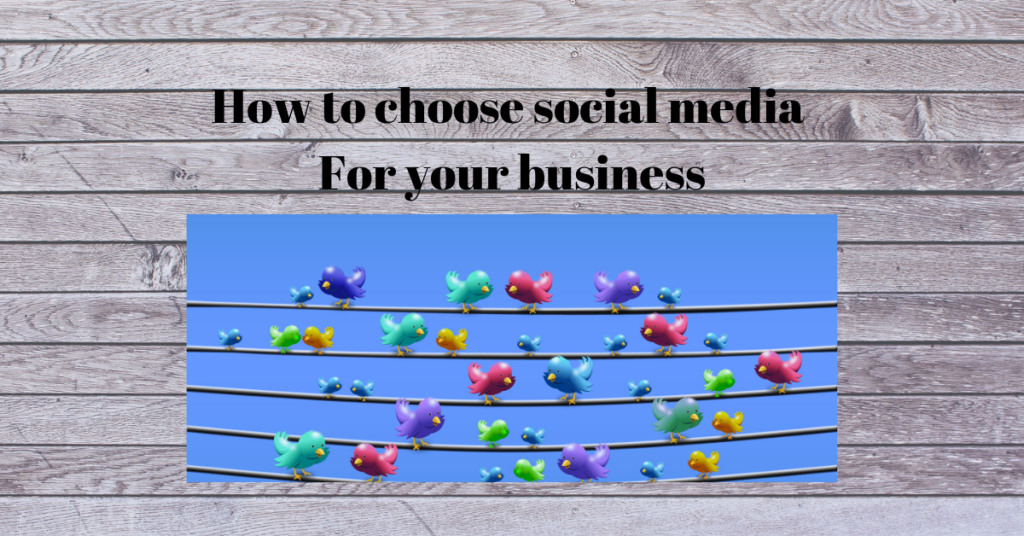 How to pick the best social media
This is always a difficult choice and most people struggle having been bombarded with information. They look at wonderful results achieved by others and think "Why not I". The answer is really that every business is different and more specifically it is concentrating on one or two media at a time. You can't do them all because you must do them properly and target the correct demographic to get results.
I wrote more about this and why businesses fail
What social media is growing the fastest
There is two stand-out media at this time and they are growing and achieving much faster than all the others. However, there are the traditional ones that continue to deliver what is expected of them without a lot of fuss.
You may know that the Facebook group owns Instagram and Messenger and that Google acquired YouTube ( 2006) so these two entities are putting a lot of pressure on the market.
What is more, they are starting to manipulate results so that they get a better return on their money.
Have no doubt that all these channels are business operations seeking huge returns with advertising income and hence they work your social life to make a profit.
Two stand out Social channels
Ok, one is in each camp, Instagram is the fastest contributor to Facebook's growth and YouTube is the darling of Google.

however, before jumping ahead you must first consider your demographic a position that we will cover shortly.

Millionaires have been created almost overnight with viral growth in a popular subject or niche. You could be one of them.
When to choose social media for the best effect
Every business should have a Social media platform and strive to get the best possible benefits from it.
However, you must limit yourself in the choices because they all take time and a half-done service just won't cut it. The leading experts limit you to two or three choices and no more.
I believe you should have two core products and no more than two to play with.
Is LinkedIn necessary for business?
This is the first of the core products that support your business.
In some cases, this may be a front-line service but for most of us, a buyer's guide to good marketing.
It is easily set up with a great Photo, nice BIO, and a whole heap about how good your business is. The occasional business upgrades and product push along the journey.
People that look at LinkedIn are employment seekers, accountants, bankers
and importantly future prospects.
It also links old contacts and friends to keep them abreast of what you do.
New job positions, anniversaries, etc are broadcast across a base keeping you current on factors you would generally miss.

So, yes this is a must-do product for everyone in the business.

Linked in equal for Males and females 25-45 years is about 63% of the base
of users
Facebook is dying, true or false
This is certainly not true but it is changing and you really need to be aware of this to best manage your opportunities.
Facebook makes money out of your advertising so this is the place to be if you want to spend some money.
To the rest of us, it is a directory resource to send business to a sales centre.

Many of us look to Facebook pages as a reference to both you and your business. That is why I stress that it must be current and topical at all times.
Fortunately, Facebook provides a great schedule that you can post well ahead of today to achieve ongoing current posting.
It is a definite negative when we search your FaceBook page and either you don't have one or it is old and neglected.
If you are a local business it is necessary to use it to drive repeat customers
in your demographic. It can trigger a need or desire in a simple post.
Posting should be on a daily basis and be entertaining, informative and marketing-driven. Remember its purpose is to drive potential buyers to a place where they can spend money.
Facebook men 62% and Women 74%
18-29 91%
30-49 28%
50-64 65%
65+ 4%
These figures published by Blue corona are correct in 2017. My belief is that the younger set is moving away from Facebook and the older set is hanging on.
The demographic is aimed to a female audience of older vintage when you are considering your target
My final on this is that it is a core product that needs to be updated regularly and can be considered as a paid venue if you need more hits.
Is Instagram any good for business
Instagram is gaining leverage very quickly. In fact, it is contributing to a large part of The Facebook group's new growth and getting a lot of attention from them as a vehicle of choice.
I am seeing incredible results with local and international businesses using Instagram in their market.
Instagram is a bit harder to manage as It can only be done via mobile phone and scheduling, even using one of the better programs, does not sit well with Google. Pictures must be good and part of a story so you need to know what you are doing.
I like the guide by Neil Patel with 5 courses as a place to find out more.
Instagram 30% male and 39% female
19-29 64%
30-49 40%
50-64 21%
65+ 10%
My final say is that this is a great female market in the under-49 age group
particularly for small local businesses.
Instagram changes.
In the USA Instagram is trialling a buy now button that will take payment and fulfil a delivery. This is a radical change to social media making it more a selling media. YouTube is also participating in something similar. For this reason, I would have a great Instagram program in place ready to join the new business era.
Why use YouTube for business
Like Instagram YouTube is really accelerating in its growth. In fact, it is used as a search engine nearly as much as Google, and more than Bing.
Whilst Music and entertainment dominate the views business is having good success.
Brand building
Selling things
How to do things videos ( who hasn't used this)
chasing new contacts
delivering a message

Many businesses have stayed away from video because of both the difficulty and cost in production. This has now changed and any iPhone or Ipad can be your tool of choice.
Using SEO Keywords your searches can be greatly increased thus delivering people to a selling place

Is Twitter any good for business
I love Twitter because it is so strong. For a long time, I sat on the fence with this not realizing how many I was following with a quick look at the topics.
Then one day it dawned on me I was a Twitter user.
My best example is Donald Trump who has made an art class out of communicating with Twitter. He is by no means the biggest user but the world press certainly replays everything said. No other world leader has had this input.
I follow a writer, politics, sports, and others than link me through to interesting information.
This is not for every business and has an audience mostly younger equal males and females.
18-29 40%
30-49 27%
50-64 21%
65+ 8 %
If you are clever with words and have a following a great product.
Pinterest
This is good for some businesses with a large female following in the 18-45 age group.
My wife joined and gets great sewing, and knitting articles that are topical and interesting.
TikTok
The Chinese equivalent to Instagram and one to avoid. TikTok we tell you why.
Where is the best training for social media
For Video it is without a doubt Samurai Content as above. Neil Patel does a great job in many of the units. He has recently come to the for in blocks of training for all sorts of things including a great Keyword Tool.
Facebook cover themselves and Instagram in their own courses heavily biased toward advertising. There are lots of courses out there but don't get pulled into the paid lessons unless you do your research well beforehand.
Udemi is a good one but costs money.
I use Wealthy Affiliate which has courses on all the units and also advises for further studies
In conclusion.
In other articles, I have preached about the 7 touches rule where buyers need to see you seven times before they will commit to buying a product. Social media provides a forum for this as it sends contacts through the chain to where they make a decision to buy.
It does however take time and that is why I have recommended two core products and then chosen one or two as promotional products.

Inbound marketing utilizes many ways to bring those leads in the door.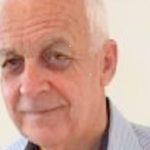 Social media training business by Peter Hanley
Affiliate marketing income potential
SEO on your websites and articles
Keyword selection for being found
Social media of all kinds
chat boxes
advertising with Pay per click
Better content

It is an interesting world so make it work for you