How to make WordPress the best option for web design.
So you want to build a new website and don't know where to start?
Do you use WordPress or any of the other great options available on the market today?
Let's start with some facts.
WordPress is used in over 30% of all websites on the market today.
It is continually being updated and you have access to millions of Apps, both paid and free to make it work for you.
It is what they call open source software so all sorts of developers have contributed to the success of the product.
Images can be done free using a product like Canva.com
So much training is available to access as well as community forums and chat lines as well as support.
Most hosting companies support WordPress so you have a great support base.
The spell checker on Word Press helps you with your writing, spelling and punctuation.
You can build a blog a full website or a funnel very quickly without a lot of knowledge.
Have I said WordPress is free?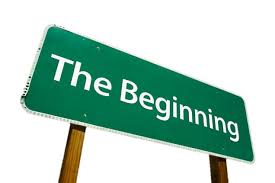 Not only is WordPress free if you follow me down the page  I will take you to free hosting, training and a complete how-to manual.
This page is done on WordPress as a blog on a Website that I built that will link you to some incredible journeys.
So what is a Plugin?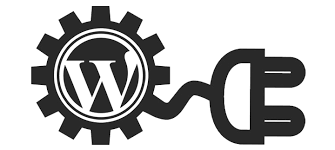 Plugins are like little assistants. They help you with your site to do anything you want and many are totally without cost.
They help with security, on making the site pretty with page building and more. One of the most important issues with a website is SEO or Search Engine Optimization. How you get found on the internet when people come looking for you.
Two very popular plug-ins are Yoast SEO and All in one SEO. These two free applications direct you on how to set up a page for the very best optimization. There is no need to pay a heavy price to a marketing company to develop your SEO you just follow the written instructions.
Site speed is Important
If your webpage loads slowly visitors may jump away because we are a very impatient lot.
On WordPress, it is advisable to not have too many active plugins as these may slow you down but guess what.
There are available plugIns to speed you up. Everything is available.
Want to build a shop front?
Again a free plugin from Woocommerce does it all for you as you follow along with the simple instructions.
For the very best free training and support, I use Wealthy Affiliate where you can also host a site for free. How good is that?
Pictures that say a thousand words and adding pictures is a breeze, free from the web, from your own photos even designs you want to incorporate.
It started with a Domain name
When setting up a website you need that all-important address at www.yourbusiness.com.
If you have one that is great if not you have two options.
1) Go to a host and Buy one. Yep, about $12 a year should do it or. AT wealthy affiliate or GoDaddy
2) Use a sub-domain like your business name @site rubix.com. This is a free option and in many cases is entirely suitable to a purpose.
We cannot provide a full explanation and benefits list here on a short blog but we can point you in the right direction to move ahead with everything you need.
This is part of a series on WordPress, web hosting and affiliate marketing by
Peter Hanley