A customer list is a negotiable asset and the best way to build an email list comes in several stages. Here we tell you the correct steps to take.
Why have an email list anyway?
A list of any kind gathered correctly and maintained regularly represents a valuable asset in your business. An asset that can be valued at $ per subscriber on the sale of the business.
This can be a fixed location or an online business it makes no difference.
My condition is that it must be legally gathered in the course of business. There is a thing called the spam laws with huge penalties for randomly contacting people.
Starting the email journey
This will vary depending on where in business you are.
Retail;
A retail business is easy, you have data everywhere, client details, billing, enquiries, competitions, surveys and asking at the counter.
firstly sort your list
Your job is to put them into an order and record them in a file.
If you have a women's dress shop your order may look like this.
Small size women
Large size women
Younger group
Older vintage
Trendy buyers
Brand loyalty
Special followers
Summer ware
Winter ware
Accessories
Yes, many will be part of several groups but not all of them.
The power of an email list
You should never underestimate the power of a list. It is a guide to your customer base, their habits and buying patterns.
A well-segmented list can be used for marketing every day. It is not time-consuming but rewarding as your results are relayed immediately.
It is a permanent asset that has great value for any buyer.
A customer of mine fell on hard times and had to close her business. She recovered some funds from asset sales at trash prices and still owed quite a lot of money. Her closest opposition approached me and offered to buy her contact list. Good value as it would have cleared all debts but guess what, she did not have one.
This was an early lesson for me and I have pushed this barrow long and hard.
This is not a one-off case. An associate had a very busy Pet food business that was unfortunately raised by fire. It broke Peter's heart and he never re-entered business. His customer list from the rewards card he had maintained allowed him an extra income bonus. ( lucky he had it all backed up)
Marketing to a list in different ways
Before I tell you how to get a list together let's look at some interesting examples.
First of all, I run a message service for small businesses so I have close contact with a range of customers. I also mail them with ideas on a regular basis and many acts on these in innovative ways.
The Loan consultant.
Having written many loans over the years Mike had collected quite a few names. At this time interest rates were being changed on a monthly basis and it was difficult to keep up.
Mike sent an SMS message to all his clients every time the federal bank made a change. No selling, no coercion just information.
Mike wrote many new loans directly from the SMS service even though his email newsletter was also a monthly habit.
The Tyre man
Justin had a tyre service in a local upmarket community, next to a big shopping centre and a whole bundle of passing traffic. His idea was to send an SMS saying to call in and get your tyre air pressure checked for free.
Again no sales pitch just a good offer.
Believe me, when I say the first customer to take advantage was a Porche driver. He said I was driving past and you reminded me I need a set of tyres can you do them while I am at the shops? Kerching.$
The swimming teacher
Sue had a busy swimming centre that provided regular lessons for the younger generation. Her company decided to message every client that had been absent for a period of time with a new deal.
They sent out about 130 messages by SMS to test the waters. The return was about 50 new bookings that they would have lost. kerching$
Yours truly
I send out emails nearly every day, some segmented some a newsletter-style to all. I regularly get new customers that have been on my list for over a year. When the time was right I was in front of the action.
What are the best ways to get names for a list?
I just googled this exact question and had a look at a lot of answers however I want to stay local and easy. So I list my top 10 ways.
Ask for your customer details
This is a no-brainer. You want it for your invoicing and even cash sale receipts and other in-store needs. Record them in a manner you can access and use.
You must be proactive to get results.
Run an in-store VIP club.
Do you have a coffee card, a major store card or even a Flybys card? These cards are to get your information so they can market to you, blind Freddie knows that however, we all have them and willingly give over info.
A regular instore promotion, raffle or survey
We will line up to give our details in the minute chance of winning or achieving a gift. It is in our nature.
Telemarketing is still alive
It might be hard work but it is rewarding. I ran a campaign using a call centre in India. Don't get me wrong we all hate telemarketers and particularly the overseas variety. Firstly I did not ask them to sell, all I wanted was to ask if they had a message service and if not get an email address. This delivered thousands of potential customers.
Websites
Using contact forms, popups, and enquiry channels all add to the supply. You must have these anyway so make the best use of them.
Events
Stay with me for a moment on this one. This is an in-store promotion-style event where a supplier does a workshop. It may be you or an outsider but the idea is the same.
At 5 pm on Thursday, Wild Erp will give a workshop on the sharpening of Tomahawks. Great door prizes and giveaways.
An actual example is Geoff who has a wholesale business in the refrigeration industry, Geoff runs a breakfast event every few months. Invites are by SMS and you are prompted to bring a guest. They have a supplier giving goody bags away and a sausage sizzle for all.
Social media promotions
Surveys, competitions, and ebooks giveaways can be done on all forms of social media. This can be a really strong CTA if used correctly. You know you should post regularly so post smartly as well.
Outside events
Tradeshows, home shows all sorts of shows operate during the year. Most of these are lead-capturing and you are lucky to sell anything worthwhile. I did one of these for a friend recently. A five-day show that needed a few hands on deck during a 12-hour day. Our goal was to get people to sign to our list so we could send them information. The several hundred we gathered were really warm prospects that moved into a sales situation. We were selling a $20,000 product so we did not need many to give us a return.
The point was to get an email and phone number so we could follow up.
Other list-building ideas
We can go on for a long time but your time is precious and you just can't do them all. Pick a couple and give them a go. Get them to a place of self-producing before moving on to the next idea.
Optin pages, outbound mail, on your stationery, referrals etc can all be added to the list.
Lastly is to consider YouTube videos. How to do things Videos are heavily searched so having a link on them is a sure thing.
However pick your social media of preference and concentrate on that, you can't do them all.
Conclusion
You should have gained some insight and had an ah-ha moment somewhere in this short post.
Doing them is a whole new game but choose wisely and limit your time to the ones that will produce results for you.
Once you have your list use it often. Regular newsletters, emails, autoresponders and SMS to make them pay.
This is business and you want a return so do it properly and do it often.
Best way to build an email list by Peter Hanley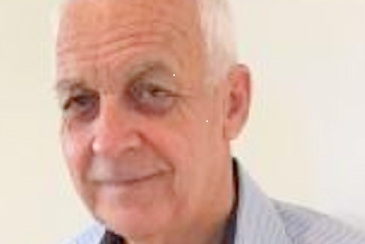 PS There is a lot more training on this at Wealthy Affiliate the worlds leading internet training