What has Social media and business got to do with you? If you have any sort of business Online or static you need to read this or lose out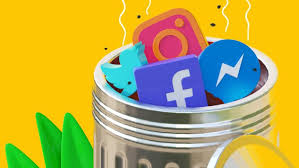 Pick one channel and make it yours.
Social media takes time and in some cases money so instead of half doing it do one properly before you move on.

Which one you will ask so let me give you some examples before we move on.

1) Twitter. Does Donald Trump show that a simple tweet can get results? He is not the highest Tweeter but I am willing to bet he get more press than anyone else. Right wrong or indifferent he has made it an Artform.

2) Instagram.
My best story is Kayla Itsines , a work from a garage exercise person that went from nothing to millionaire with one product
using Instagram.
3) Youtube

Serial entrepreneur Gary Vaynerchuk can't sit still, but on YouTube, that's a positive. The author, expert, and business guru provides advice and strategies on social media and marketing on this channel, along with Q&A videos with viewer input. Vaynerchuk can be a little rough around the edges, and so what? He talks like a regular guy until you listen to what he's saying and realize he's telling you things that can help you grow your business into a winner—and he knows from experience.
Gary is not the biggest but he has a following.

4) and the rest including Facebook
Here is a current run down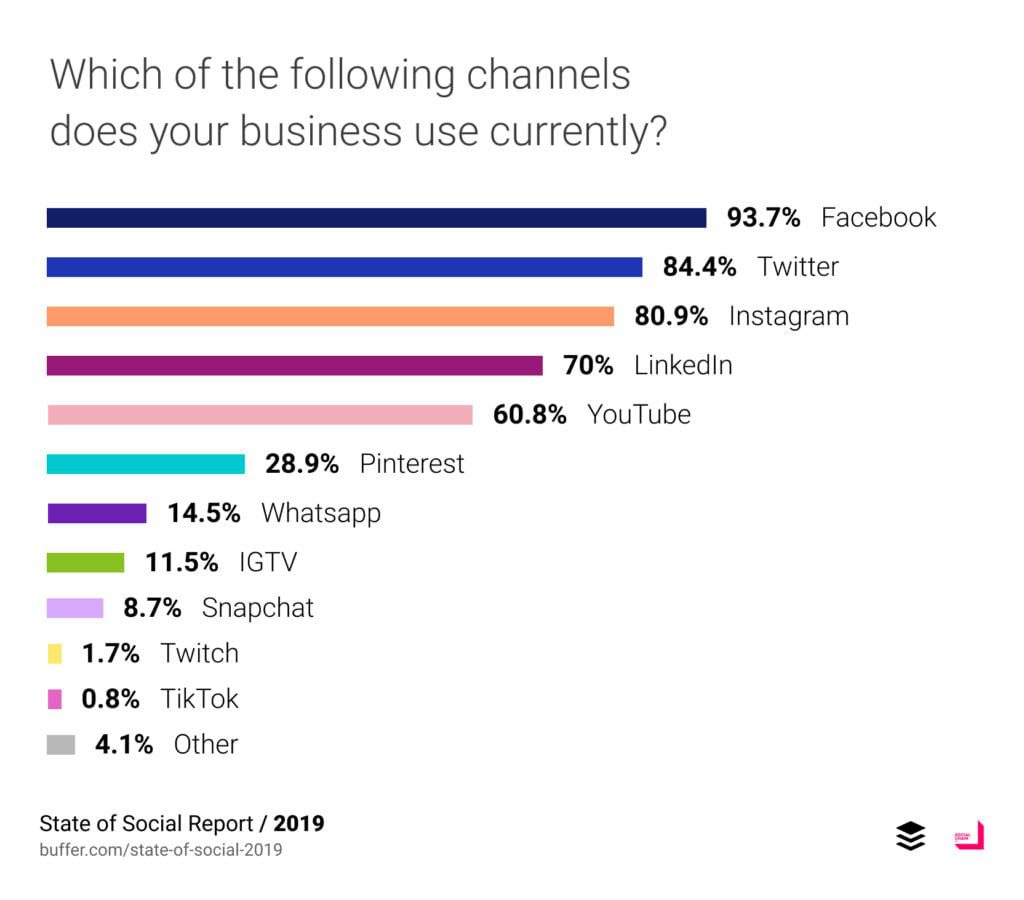 So what is your choice?
I am seeing great Instagram success for small businesses. It is outdoing Facebook in reach and action and really bringing in results.
I think YouTube is well underutilised because of the difficulties in producing a Video, Time and money constraints.
This has changed now with easy video production so it offers many an opportunity to exploit the niche

Some may well see a Twitter future and it certainly offers opportunities
What you must do with Social Media
It is important when doing any project to do it well or get a fail mark.
Social media is no different and sites that show neglect will lose your business.
Often I visit a Facebook page that has not seen a post in many months and my thoughts are they don't really care. Just there because they have to be.
This does not need to be so.
Using the Facebook scheduler you can post well ahead and it takes little time.
Because I have several pages and some live in the land of neglect, Father I confess my sins.
I have a site dedicated to rescue cats that
I delegate one half an hour of my weekend time to update. Now don't tell the Cat ladies this because they think it is an alive blog
R
emember what Facebook does for you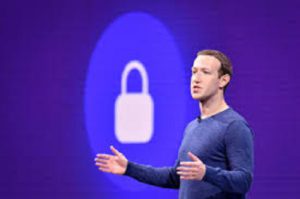 Facebook is there to get attention, share some learning, entertain and Brand your business. It is not a selling vehicle it is a delivery mechanism to your website, where your Website will do the selling.
Which
channel
is best for you?
Not Knowing your business I can only generalise and point some directions.

I believe you need a current and active Facebook and LinkedIn page for every business.

Customers will search your media for information and use the information to contact you. That is the purpose of the exercise.
I do a bit of email marketing myself and often want to find a contact email. Now many businesses hide the contact details so you have to submit a form to them to get information.
Why oh why hide your information is beyond me. Ok, you pick up a few for a list but you avoid so many others.

Anyway, when I can't find an email I skip across to Facebook, look in the about me section and most times find what I am looking for
I want to say Video is the new angle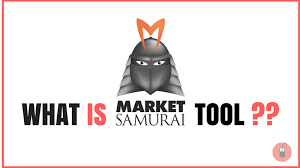 Want to know how to create professional content videos that are capable of generating millions of views and snatching easy front page rankings?
If so, you need to check out this new video system called "Content Samurai"…

I guarantee you've never seen anything like this before…
Mark my words, it's going to completely change the way you do digital marketing forever.
Why?
As you know video is now critical for just about every aspect of digital marketing today…
However, because creating videos has always been a laborious, expensive and highly technical process, in the past it's really only been available to big businesses with BIG budgets.
But finally that's all changed…
Because Content Samurai's revolutionary new video creation system is SO EASY to use, generating tons of professional videos that produce an avalanche of traffic is now anyone's game…
And it's fast, REALLY FAST…
So, if you want the ultimate shortcut to start killing it with video, do yourself a favour and check out Content Samurai out now…
And best of all, it's totally free to get started!
You can get free access here:




From Content Samurai
I repeated what The Samurai had to say because it is very easy to use and as one of my readers you get to make as many videos you want for free for 7 days. Make sure you download them to save or better still post to Youtube so they are there forever. You evan even get 20% off if you wish to continue


Instagram is well worth a try
My friend is a Hairdresser, top of the market, ladies-only premium price.
Her only media is Instagram. Every day a picture or three of someone's hair colour is done in the day. Girls are happy to pose and for others to see who was there.
The time is taken to post to Instagram about 5 minutes a day.
The result booked out for nearly a month.
Absolutely a single media focus but it is every day of the week without fail.
Can you do that?
Social media for businesses do it properly or fail
In conclusion, thanks for reading and I know I have made a difference