The crowd rushing to a launch of my book.
              Working from home ebook
Some time ago I wrote on working from home ebook. It was at the start of my training at Wealthy Affiliate course and I thought it was a good idea.
What I forgot to do was promote it. Naturally, the take up was slow in fact very slow so it has resided dormant for over a year.
Now being active in the community forum at  Wealthy Affiliate  I have got a new incite and enthusiasm so I have updated the book and inserted a few free giveaways and bonuses.
One of the other WA people is getting so many hits on her book that I was embarrassed I had done so badly.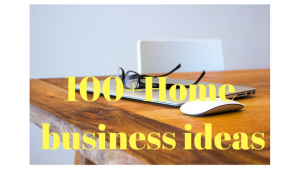 That is the beauty of working in a good forum environment.
It has driven me to do something, got me off my butt and pushed me to achieve.
Writing an ebook
Writing an e-book is time-consuming and needs constant attention but at least you have done it. Include lots of ideas and pictures and don't get too technical.
Working from home.
This was a challenge that I was presented with a few years ago. Just do it for one month whilst we move office I said. Now eight years later I am still at home operating a business.
There are many advantages in this and I believe the biggest is a time advantage. No travelling to and from work, no parking, water cooler chats and varied hours. As an early riser, I have done an hours work before the morning arrives.
The main downside is having people to bounce ideas off and contribute to tasks.
The cloud environment.
A few years ago this would have been a major issue but now everything is online. we share a diary, accounting, business backend and email etc.
When writing a book you find a subject of interest and build from there. Well, business is my interest and that's why 100+ great business ideas was born,
Take it for free, be my guest and grab some ideas.
Peter Hanley