Small business marketing advice
The best advice that I can provide is actually pretty simple.
Sometimes I have to remind myself to follow the rules and maintain the necessary inputs to make sure that I achieve the results I want.
Business starts with a PLAN
Ad-hoc marketing rarely, if ever works and if it does it is only for a short time.
So the simple answer is to have a plan and even to plan what you put into it.
I am not trying to be complicated or cute here but your plan should be laid out in full and then each element of the plan needs to be dissected with important strategies.
First of all what goes into a plan.
Look at what you want to achieve as a target and then take the steps to support your effort to tangible and measurable results.
You may want to find more customers, achieve greater revenue, increase turn over or even reduce operating costs.
Then you need to know how much you are willing to spend and what return on your investment is expected.
Importantly you need to look at who does the inputs, who monitors the results and who makes the changes.
Remember a plan is a plan, it is not a Blueprint, it is malleable and manageable to enhance your results.
Let's look at an example of a plan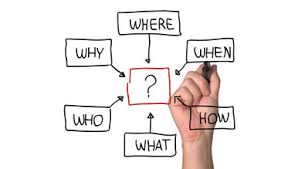 Part of your plan is to use social media to grow your business.
Now social media covers a lot of entries like Facebook, Twitter, LinkedIn, Instagram, Youtube etc etc.
Yes, you can be in all of them and you should be in several but the problem is your time input.
The first rule of social media is to be consistent, regular posting retains front of mind and gets results. This, however, takes time and effort.
It is fortunate that you can now post in advance on all media so you can do a week or month at a time but it must be done.
Wasting time with no plan
Without a plan, you will spend/waste hours working out what to do and when to do it.
As an aside, I do a blog on rescue cats, It was set up as a test and now become an obsession or a living thing Facebook
I spend probably 30 minutes a week on this and a few minutes during a week answering comments. I think up a theme, find some Pictures, do a week's worth of posts and all done. I set aside a time for the weekend to complete the work. If I tried to do this every day the time involved would be about 7 fold my weekly effort. The longer-term plan includes monetising the site but that is another story.
A good website needs consistent blogging to get free SEO  and Co-Schedule
recently posted that;
"Websites with blog content get 434% more pages indexed in search engines.
Businesses that publish 16+ blog posts every month get 3.5x more traffic than businesses that publish zero to four posts.
So.
Writing down how you'll publish content will help you boost traffic."
You must have a plan and set either time aside or get someone else to do your scripting.
I do all my own but I have a plan, I search for my subjects to create a theme that will cover the Keywords I want to include. I research my keywords using the Jaaxy keyword tool for traffic and then expand the keywords using longer tails.
My writing is usually templated where I use my header and then list out a bundle of subtitles about the subject and then fill in the script of the subtitles. This way you are writing a series of small articles, not one big long one as you strive for a thousand words.
Your daily business should run to a plan
I want new customers to build my list so I must take consistent steps every day to get them. I have a local business so I know that I must contact 50 people to do 10 presentations to achieve 2 sales.
Your numbers may vary depending on the product or the approach but the maths are consistent.
Therefore the answer is if you do nothing you achieve about the same.
Contacting people is part of my plan.
Every day I do emails to past and new clients.
We have templated several suitable emails to suit a niche market.
I then search allowed email addresses through a tool I use and download a group of contacts.
If I did say, Builders, then I would follow with
Carpet sales, tiles, cabinets, removals, landscaping, window cleaning etc.
This process is also very quick while I listen to some talk chat on the radio.
Cut a few emails, put them into an autoresponder, attach my templated messages and send. Now the good part of this is that those that follow the emails go to my next day/week call list as warm clients.
The point of all this is that it is all part of the master plan and a concentrated effort that takes minimal time to produce maximum results.
Without a daily plan, you will achieve little.
Often the daily grind gets in the way and those pesky customers take up all your time and you just can't get around all to the other activities and nothing gets done.
My plan includes getting up an hour early and doing my designated chores before the working day starts. Some are night owls and find evenings better but being a morning person works for me.
In conclusion, a plan is needed for every part of your business and it must include;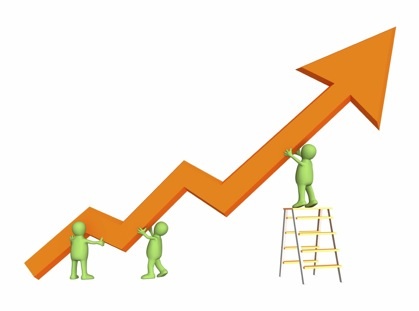 It must be in writing
Able to be shared with all participants
The plan  must be achievable and measurable
and it must have an ROI (return on investment)
Regular checking and adjusting
Plus be easy to use on a daily basis
Finally, throughout this blog, you will find many small business tips and even Free training on all things Internet at
The Wealthy Affiliate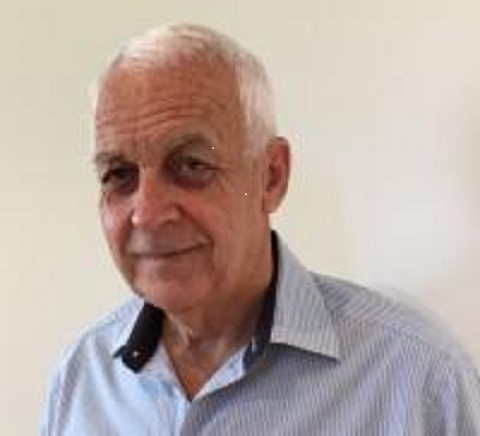 Peter Hanley